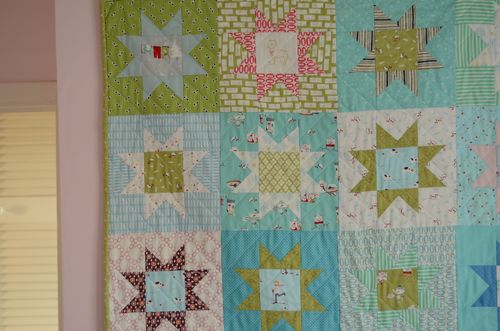 May I present to you in all it's starry eyed glory, the finished Frosty Quilt.  
This one just made itself, all I had to do was be present and hold the fabrics together whilst the machine sewed them up for me (like magic).  It's called the frosty quilt on account of the colour scheme, mainly blues and greens with a few unexpected burgundies/browns and blacks.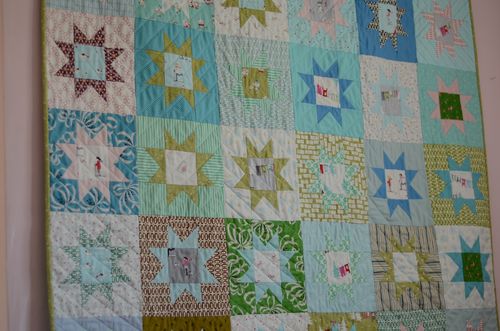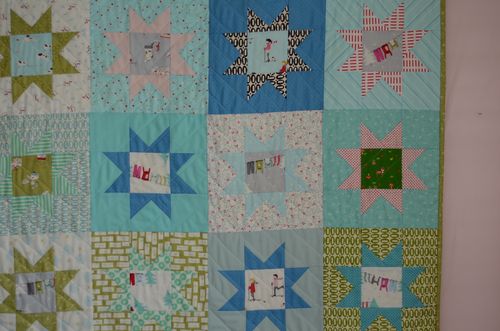 There's a good old mix of my fabrics (Sherbet Pips, Cherry Christmas, Sew Stitchy and a couple of the minty green prints from the forthcoming Posy line) plus a good spoonful of Pez, a couple of bella solids - Robin's Egg and Misty and a sprinkling of other prints.
You can find the tutorial I used to make the blocks here.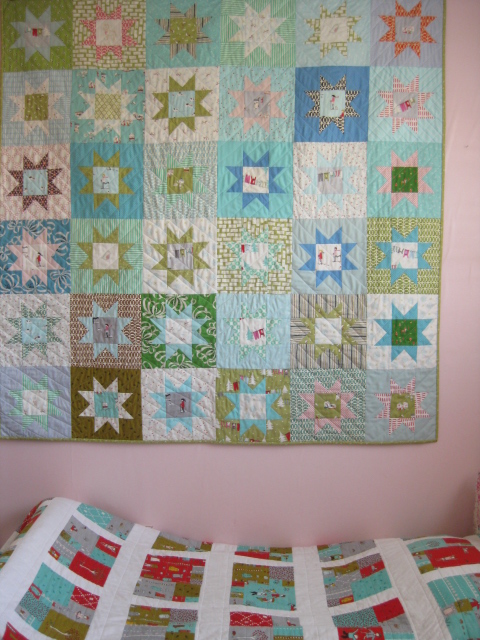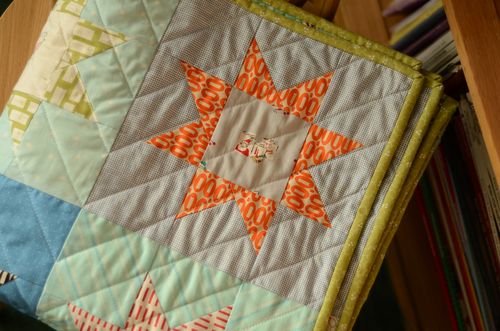 I quilted in a chevron pattern, binding is Jolly Holly in Noel from Cherry Christmas.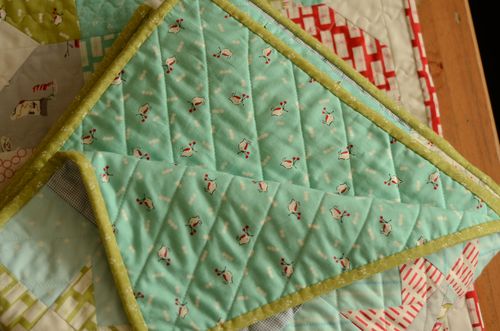 Backing is Little Robins in Aqua also from Cherry Christmas.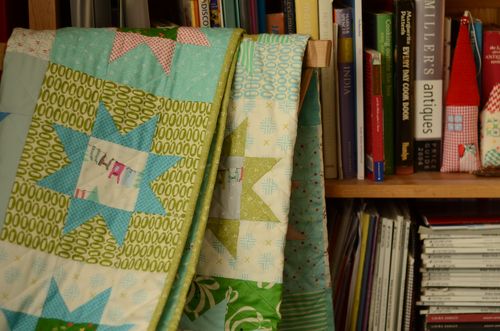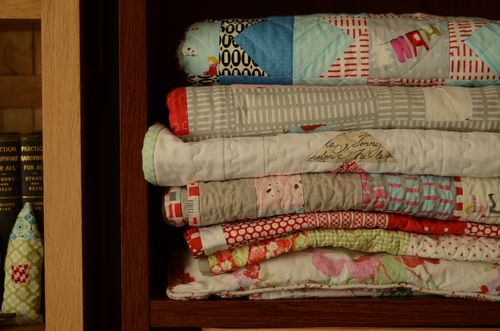 This is going to be my last post for the year, I need to take a break from the internet and spend some long overdue time off with my family.  I expect to be back, recharged and ready early next year.
Until then, please do enjoy yourselves a lovely, crafty and relaxed Christmas with the ones you love.
All the very best until 2013 
Love, aneela xx
---