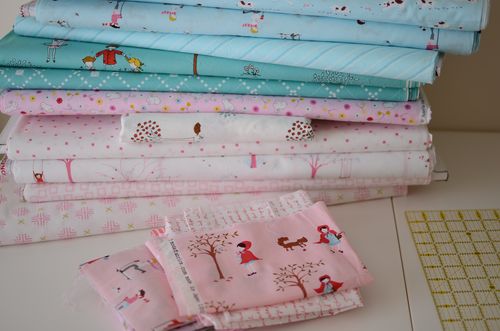 This is what I am up to today.  I've finally sliced up a little time out for myself and have been busy cutting and chopping up fabric.  Bliss.
I'm doing something I've been itching to get on with for a while.  Making a quilt (or two or three) using a mix of fabrics from all of my lines.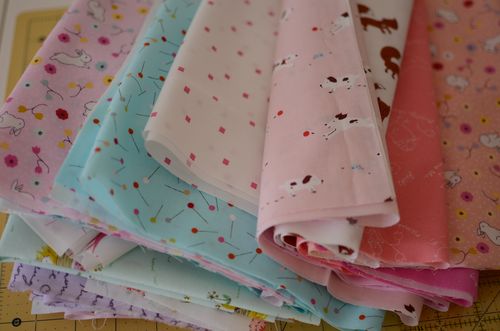 It's fun to see the fabrics all mingling and hanging out together, it will be interesting to see them in new combinations.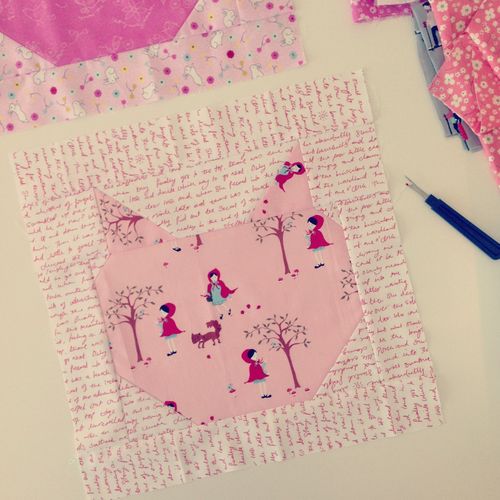 These two pictures are what I have been up to the last couple of days - making kitty blocks!  I thought up this idea a while back to make out of hello petal but since fabric is a long way off from arriving, I thought I'd make one up from my current fabrics for now.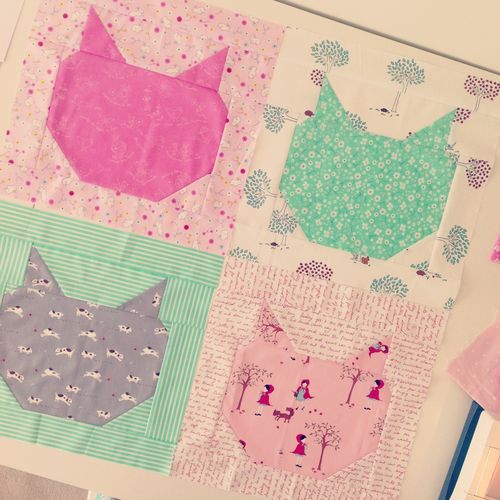 I'm loving how the blocks are looking together, so much fun to make too!  More details coming soon.