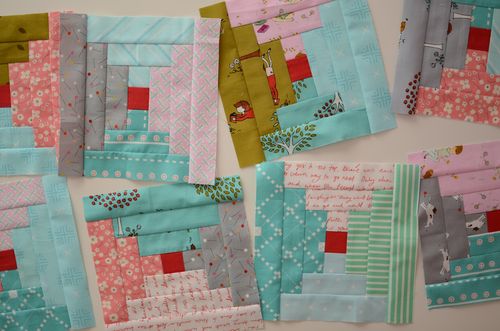 I started on these blocks yesterday, they are scrap hoovers but a little time consuming to make.  I think the block is called court house steps.  I'd love a whole quilt made out of them but I'm not sure if I have the stamina.  I was getting on well with the blocks until...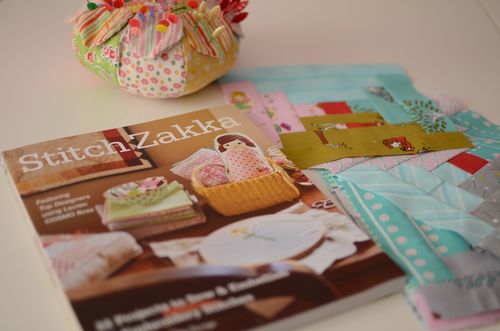 This book arrived (at last), I contributed a project to it last year and it's been a fun distraction to ooh and ahh over all the good stuff in it.  The book is called Stitch Zakka and is published by Stash Books.
But before I get too carried away with all the stuff I could make I suppose I'd better get on with what I've already started.
Story of my quilting life.