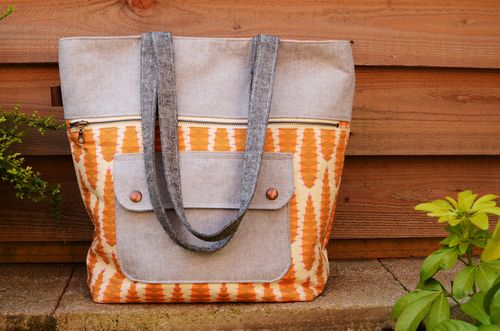 I recently had the opportunity to enjoy a sewing retreat with some friends of mine.  I didn't have to think long about what was right at the top of my 'must make' sewing list - the new Caravan Tote pattern by Anna Graham of Noodlehead.  I always love making Anna's patterns, they are very well explained and I use the finished bags day in, day out.  So the pattern was a no brainer, the decision of what fabrics to use on the other hand might have taken several days of indecison and arguing with myself..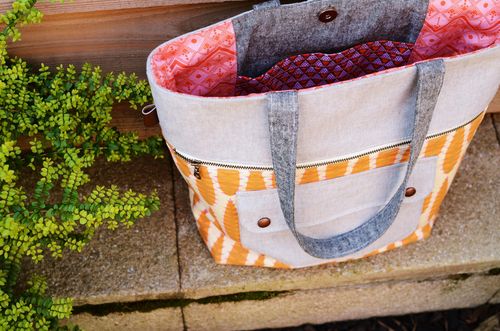 I decided to use up some of the fabrics I covet and buy up regularly only to see them sit in my stash because they are too lovely to use.  After several days of indecison I settled on some Anna Maria Horner prints from Pretty Potent for the main bag and inside pocket and one from her True Colors line for the lining.  I bought up some essex linen by Robert Kaufman in a couple of colours to co- ordinate and I'm really happy with the way it all turned out.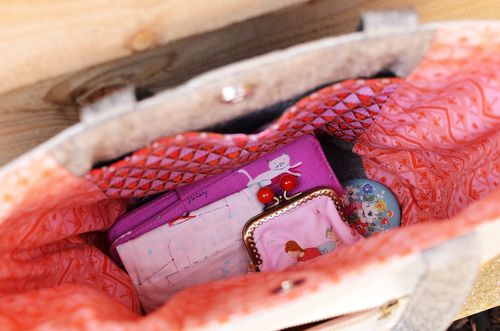 I went to visit family over the Easter break and this bag was perfect for toting my stuff (and everything my girls through in for me to carry around for them) around in.  The inside is all kinds of roomy.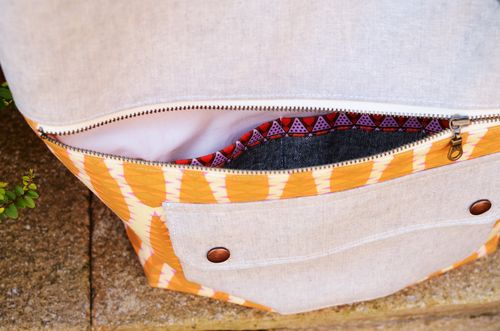 There's a really handy zippered pocket at the front too.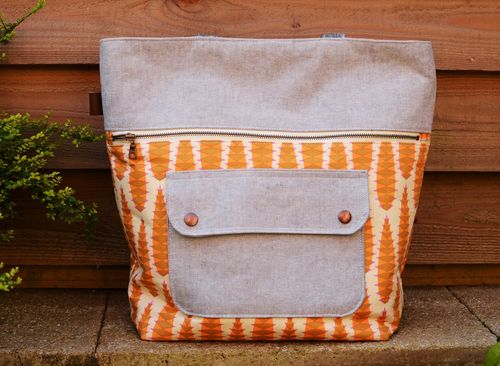 I think hands down this is my favourite Noodlehead pattern so far.  I can't wait to see what Anna comes up with next!
---