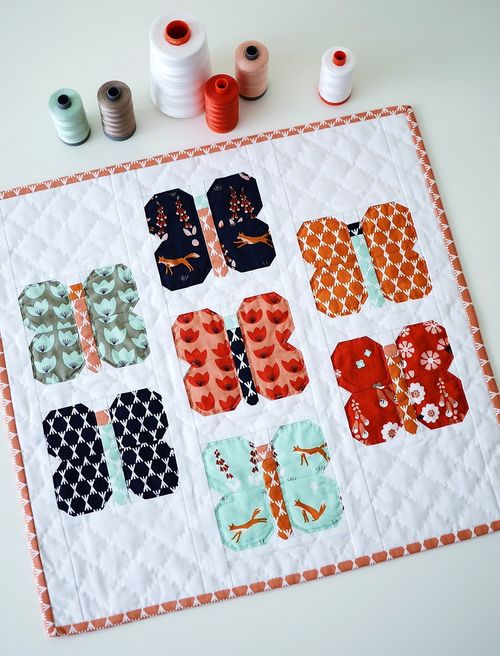 Flutter is a new mini quilt pattern I've been busy putting together over the last few weeks.  I used to make mini quilts more regularly a few years back but after finishing this one I've been wondering why I don't make them more! - they are so quick to finish and I can't wait to hang mine up (once I can decide where I want it most).
This was a perfect first project for me to showcase my new Foxglove fabrics to you.  I loved putting it together.  And now that I've finished the mini, I'm getting started on a full sized version, I hope to bring you an update soon.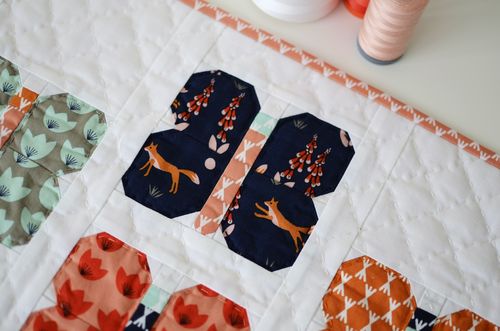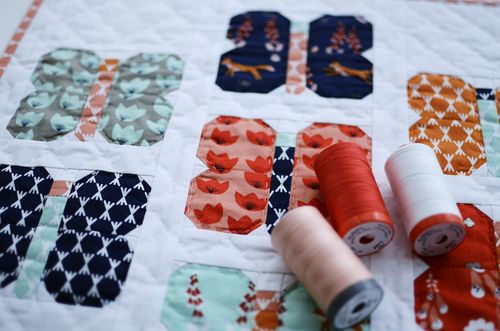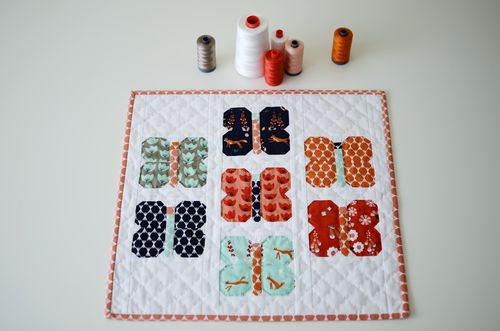 You can find a pattern for the mini quilt here.
You can find the Foxglove fabric collection now at all of these fine stores -
USA
UK
Canada
Australia
Denmark