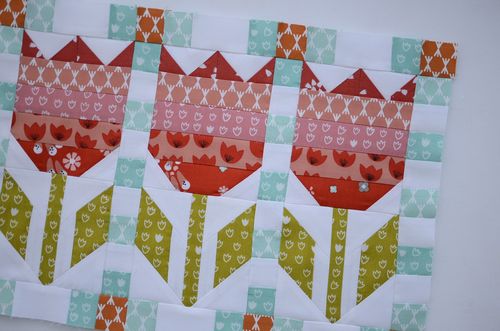 I've been in love with Camille's Vintage Tulip pattern ever seen she posted pictures online.  I recently talked myself out of making the large size by consoling myself with the mini (a quilt bite when I really wanted a full blown snack..).  I bought the paper version of the pattern from her online shop and it was nice to get some quilty mail and to use a real life pattern for once.  As with all Camille's patterns, this one is well written and enjoyable to stitch up.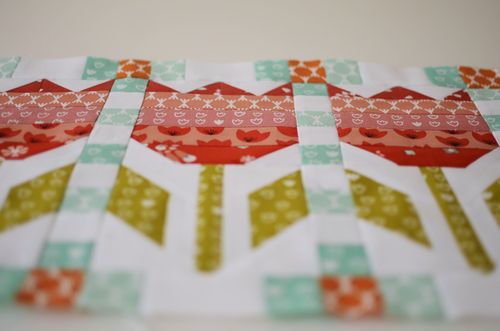 I used a mixture of my new Foxglove fabrics with some Vignette.  The colours sing well together.  I especially love that the aqua print in Foxglove is a little lighter than the Vignette one.  It gives things a pretty watercolour kind of effect.  Also that orange and aqua together...
Can't wait to finish this one up so that it can go up on the wall with my mini Flutter!