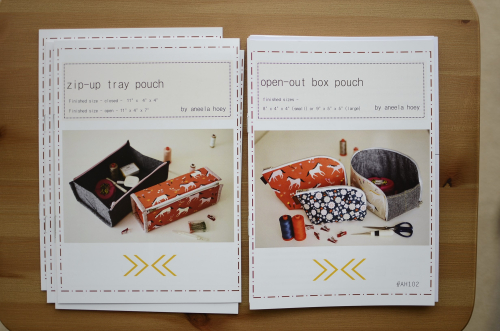 Finally, the paper patterns for my Open-Out Box Pouch are here!  I've been getting a good response with my first paper pattern for the Zip-Up Tray Pouch and thought I should offer another option.  The paper versions make life easier as there is no need to print off a copy from your computer.  The patterns have been re-formatted from the PDF versions so the text and image sizes are larger.  The Open-Out Box Pouch also includes an insert with the pattern template printed at full size - no more guess work to making sure that it prints at the correct scale.
 Shops wanting to stock my paper patterns can get in touch now for more details via this page.  
If you know a shop that may be interested, let them know!
Customers wanting to purchase a single copy of the paper pattern can find it here.