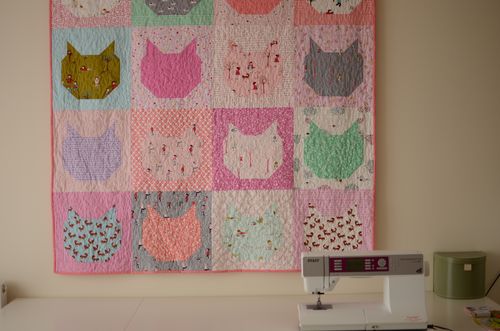 I made the most of the warm weather over the weekend by spending lots of time outside, including going for a fun cycle ride around our new neighbourhood with my littlest daughter and spending a little time finishing up the binding on my Meow quilt, sitting out on a picnic blanket in the back garden chatting with my girls.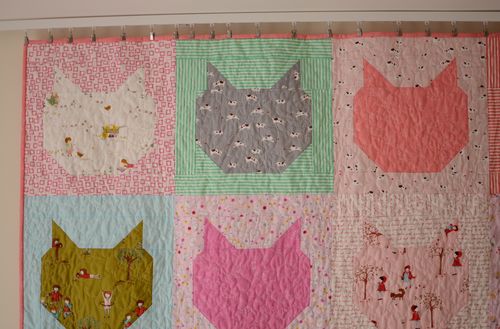 I finally sorted out a quilt hanging solution for my sewing room.  I invested in a custom made curtain track and paid to have it fitted for me by the folks at John Lewis.  I'm still using the silver hanging clips that came with my Ikea Deka hanging wire, so the purchase did come in handy after all.  The track is called Silent Gliss 1080, is really sturdy and takes the weight of the quilt no problem.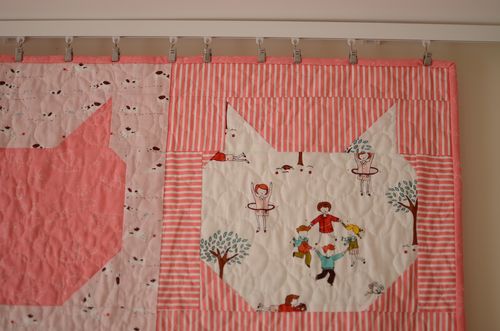 The bendy look of this shot is all down to my photo taking skills, the track is thankfully nicely straight.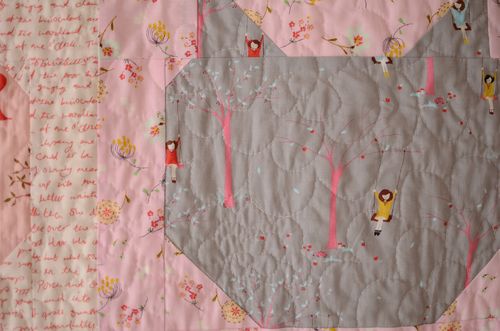 I quilted this one with an all over flower pattern which was quite easy.  I'm not sure if is was the best option for this quilt as the design is lost in amongst all of the prints but I hope once its washed and a little shrunk the flower pattern will stand out more.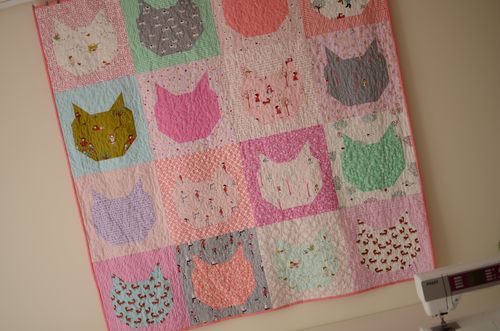 Meow for now :)
---