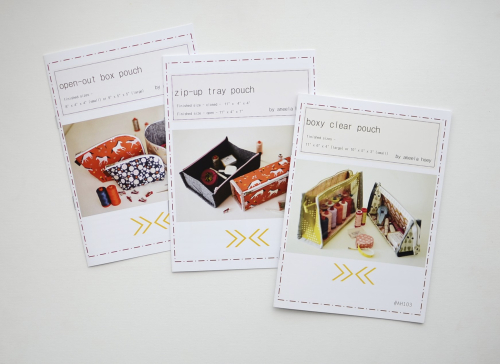 I added a new addition to my paper pattern selection this week - the Boxy Clear Pouch.  I had several requests as soon as I released the PDF version.  The new pouch design seems to have gone down very well and I've seen many finished projects already popping up over on Instagram.
If you would like to add this one to your PAPER pattern library, you can find it here.
If you would like a copy of the PDF version, you can find that here.
If you are a shop interested in stocking my paper patterns, please get in touch via this page.
---