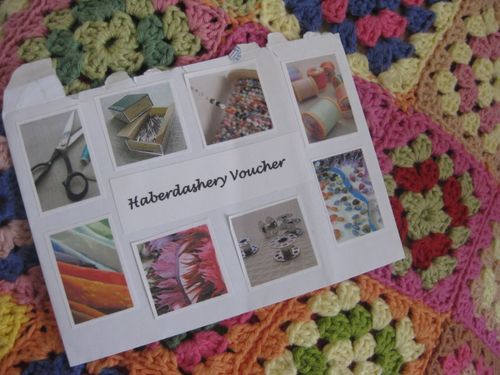 Tommorow will be my birthday, another year ( almost ) older but not much the wiser.  Predictable as I am this year and this post will be full of more STITCHING!  Well I'm not a magician you know so the element of surprise is not my concern.  On my birthday last year, me and the girls accompanied by the lovely  Zoe went on a haberdashery crawl of sorts, we (well I) took so long in each shop that we only managed to visit three but it was my kind of birthday.  Of course we took in the lovely Liberty and I spent my way through stash stocking style.  Zoe presented me with the above envelope ( which was a gift in itself )  filled with lovely money, which I used up buying fabric, buttons and yarn.  As if that was not enough she also made me a lovely birthday breakfast and a cake for tea!!!  AND treated us to lunch!!!!  OOOH I wish I was back there oh birthday of yesteryear!!  This year will be a somberer (if that is a word) affair.  I've asked the family for no presents or cake, simply because I don't need anything well I buy what I want straight away, can't wait until my birthday style not like mums from the olden days who always went without and spent little on themselves.  And if I get cake I'll love it but if I don't a cuddle on the sofa will be all the cake I need!!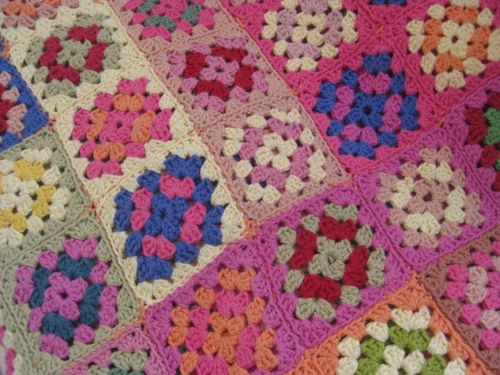 I also got to thinking how this time last year I was busy stitching up my selection box blanket.  I remember this because on the bank holiday Monday we went to a village summer fayre and of course I took my crochet along and stitched merrily as we watched the pig racing and mayfayre queen parading etc.  I remember this because I overheard a little fella asking 'mummy what is that lady over there doing....' whilst pointing in my direction and I did think 'heavens child does your mother never crochet' .......well obviously not..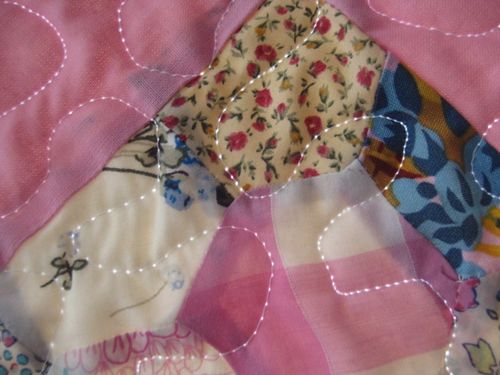 meanwhile...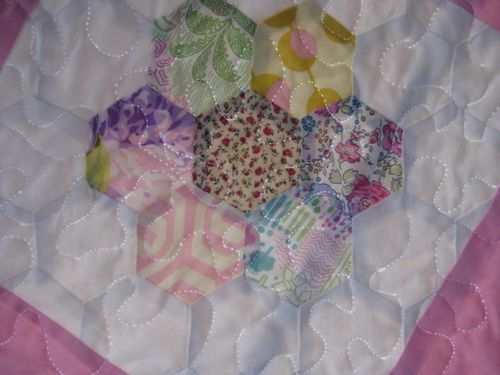 ..the free-motion-fever.......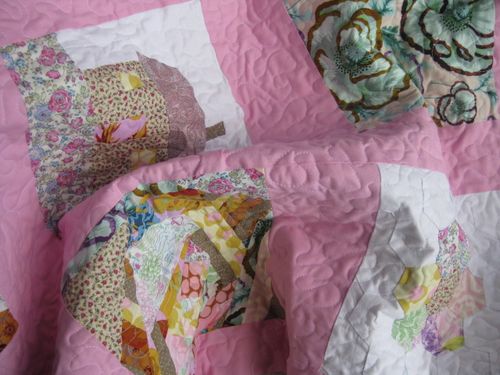 ......continues...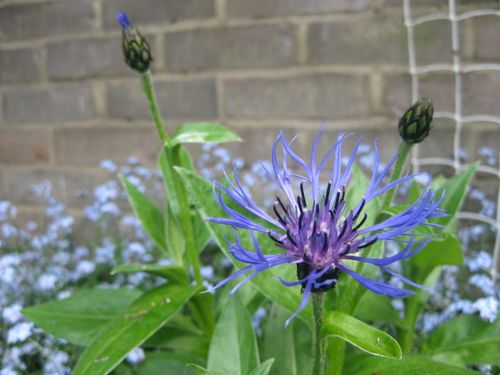 ..flowers bloom......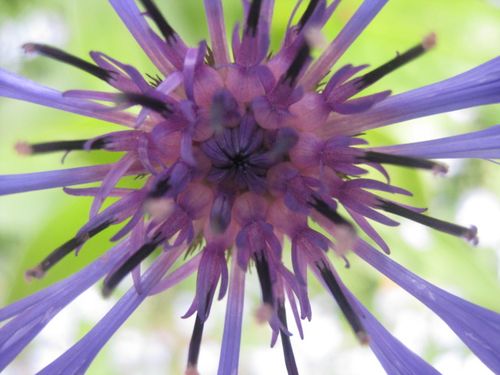 .dazzle..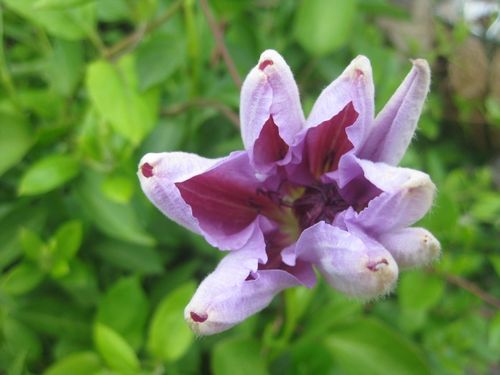 ..and open slowly..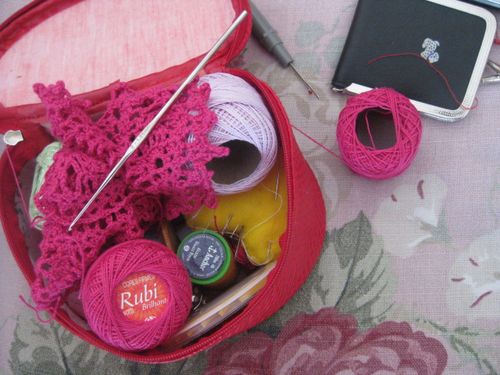 ...hooking continues..
.and crinoline ladies skirts for pillowcase edgings are born....
..until next week happy hooking and stitching.  Enjoy the bank holiday!!!!