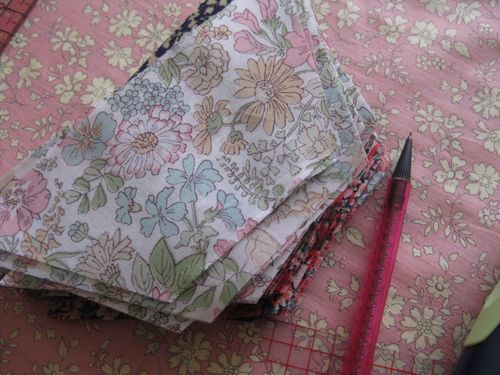 Once you have found yourself a friendly little gang of fabrics you're happy to spend a bit of time with, you can get on with cutting out your half hexagons.  Template can be found here but please note this may not print to the correct size!! 
Please flickrmail Ruthdesigns for the correct sized template and she will e-mail it to you.  Remember to include your e-mail address!!!!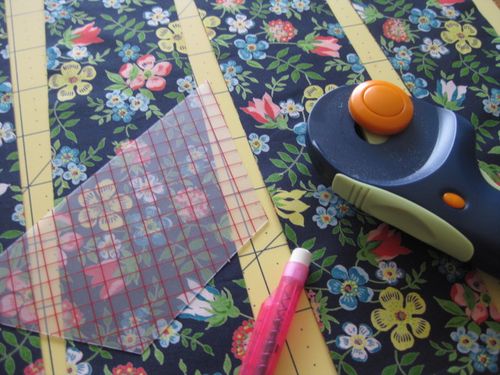 I cut out my half hexagon from template plastic and then gave my fabric a nice steamy iron before cutting them up into 2.5" strips.  I use  my template to cut out the shapes like this.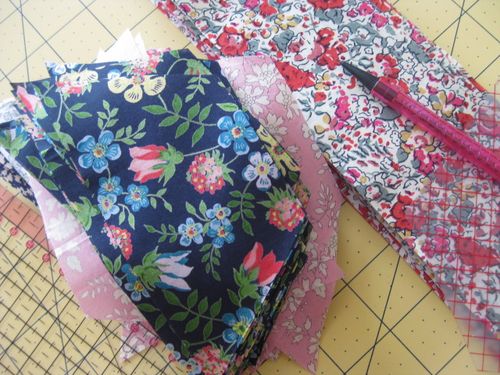 To work out how many pieces you need if you wish to make a different sized quilt to mine - Decide on the size in inches you would like your finished quilt to be,
divide the width by 2, this will give you the number of pieces you will need across the width of your quilt.
Divide the length by 7.25, multiply this by 2, add 1, round your answer up to the nearest whole number.  This will give you the number of rows you will need going down your quilt.
Multiply number of pieces across by the number of pieces down, this will give you the total number of pieces you will need.
If all this sounds too complicated just use less pieces, that will give you a smaller quilt!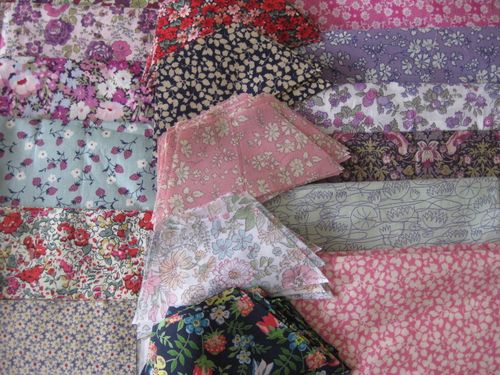 It took me a good day to cut out all the shapes, I recommend a good film and several cups of tea for sustinance purposes.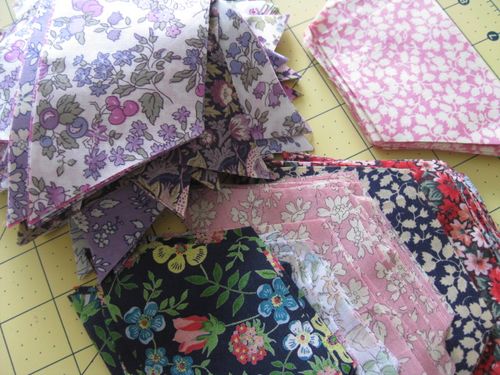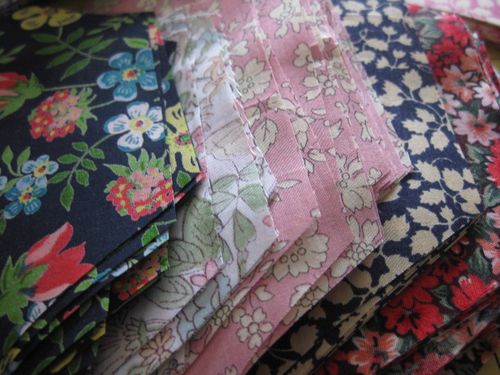 I got about 48 half hexagons from quarter metre cuts of my Liberty fabrics but what you get will really depend on the width of your fabrics.  Use at least 10 different fabrics though I would recommend more.  Happy chopping!!!!!!!! 
Can't wait to see what fabrics everybody else is using and don't forget you can use the quilt-a-longer links in my sidebar to keep up with everyone else's progress and please do!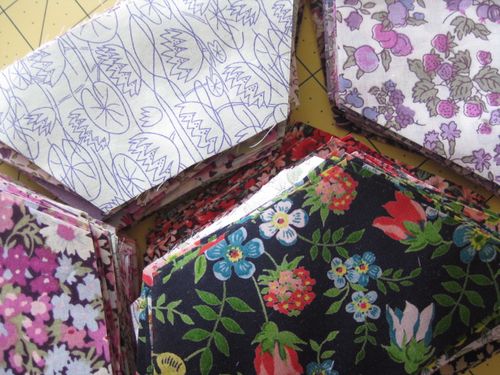 That's 756!!!!! half hexagon's!
It's not too late to join the quilt-a-long, just let me know in the comments below.
Back tommorow!! with a double dose of nine patch action!!!!!!  Oh yes!!