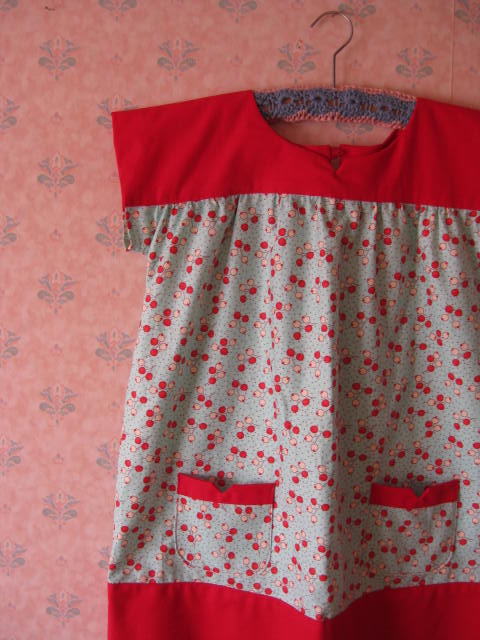 The bad thing about having finished a dress for little miss C last week is once I finish one, I immediately get notified that it isn't fair and that I need to start on one for not quite as little lady A to even up the tally.  Cue a hurriedly bought pattern for the Oliver and S 'ice cream dress' - perfect for wearing whilst eating (but not spilling) ice cream in.
I cannot rate Oliver and S patterns highly enough!!!  If you have ever thought about making one, DO IT!!!  The attention to detail is exquisite and each step is very clearly explained.  I was completely daunted when I first opened up the pattern but wholly impressed by how easy it was to put together, it made me feel very clever which of course I clearly am not. 
Main dress fabric is from Bliss by Bonnie and Camille for Moda.  
Yoke and hem fabric is Kona solid in red
If you fancy making one yourself, check out the ice cream social on flickr for help and ideas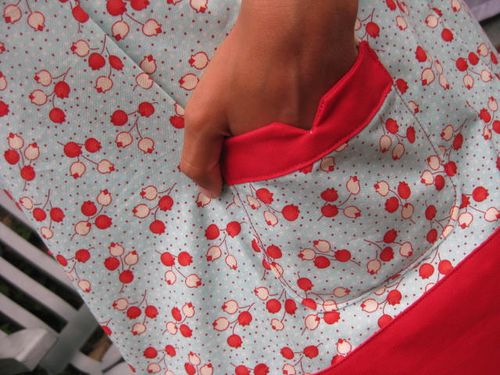 Perfect pockets - just don't put your ice cream in there.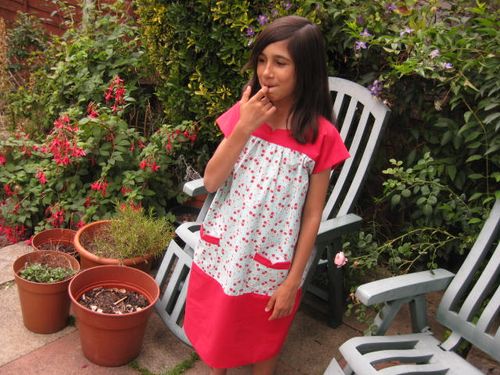 Another happy customer!!   
Now of course I have to make one for little miss C because it just isn't fair.  I would quite like to make something for myself but doubt I'll be allowed.