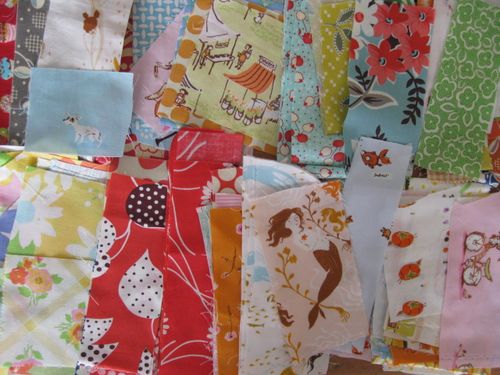 So here it is at last, as promised, my scrap fabric giveaway!!!!!!!!!!!!!!!!!!!
These pictures show the actual scraps I am sending out.
There is a mixture of prints including some from - Lightening bugs, Mendocino, Flea market fancy, munki munki, hope valley, punctuation, katie jump rope, some cute japanese prints, dream on.........................and more!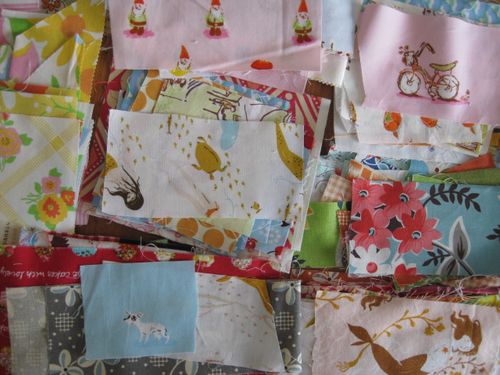 To enter,
1)  Leave me a comment letting me know what you would like to see if your favourite fabric designer came out with a new range of prints???!
Some idea's to get you thinking - red riding hood, dots, goldilocks, boats, Halloween, stripes, apples, pears, oranges, better brown prints!  more aqua prints?  goldfish prints? elephants??!!!  Ice skating santa's?  tight rope walking monkey's???!!!  Crocodiles eating a selection of sandwiches?
Use your imagination and let me know what your dream new fabric would be????????
2)  If your profile appears in my google friend gadget to the right in my side bar, you can leave a second comment for another chance to win.
3)  Blog about this giveaway.  Then come back and leave a third comment including a link to your giveaway post for a third chance to win.
4)  If you have let me know about your new dream fabric AND have your profile in my google gadget AND have blogged about this giveaway AND also happen to be a member of my Flickr group (or join today!!)  You are welcome to leave a 4th comment.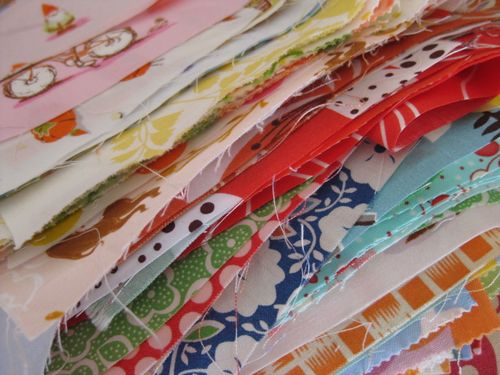 So that's upto FOUR chances to win!!!!!!!!!
This giveaway will stay open until 2pm GMT on Monday 6th of September.
If no e-mail is provided when commenting, I will give the winner until 12pm GMT on Wednesday the 8th of September to get in touch or the winner will be re-drawn.
Good luck!!!!!!!!!!!!!!!!!!!!!!!!!!!!
Comments now closed