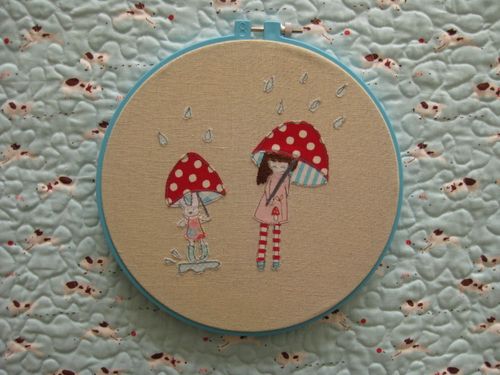 Yes it's me.....I'm still here.
I know the posting schedule on the blog has become fleetingly thin but it is just that time of the year when time starts to fly out the window (or is it just me?  how are you doing for time right now?).  If you think the posting is bad, you should see how little sewing has been done around here, time is a wonderful thing but where has it all gone???????
In a thinly veiled attempt to make up for the above, let me show your something sweet which I got in the mail about 10 minutes ago.................................the sweetest little hoop from my secret partner in the scrappy hoop swap - Kerri!!!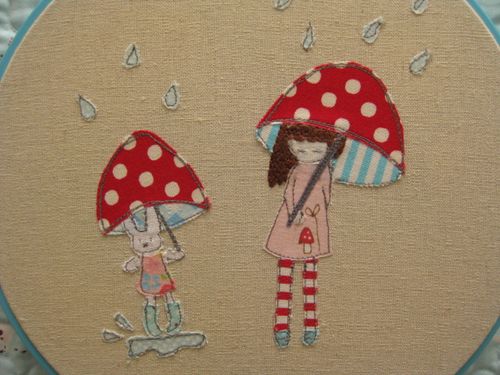 Isn't it the cutest thing ever??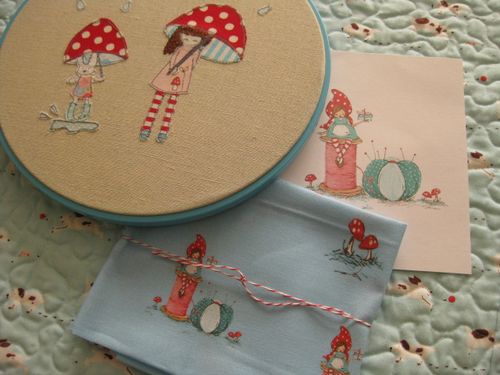 Kerri, also sent me this cute fabric from her shop, how sweet is that!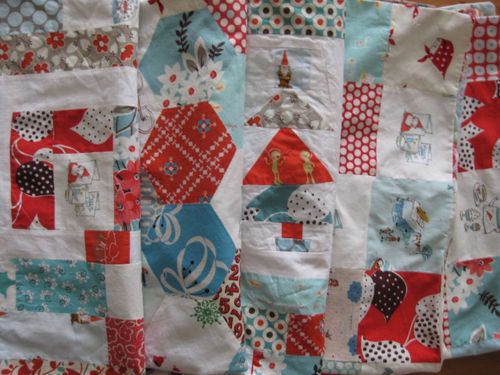 I am going to try and make amends and post a little more this week,
any idea's on what you would like post about???  The beginning of the Christmas decking perhaps???? or is it too early?  A series of mini (very mini!) quilts???? what do you say???