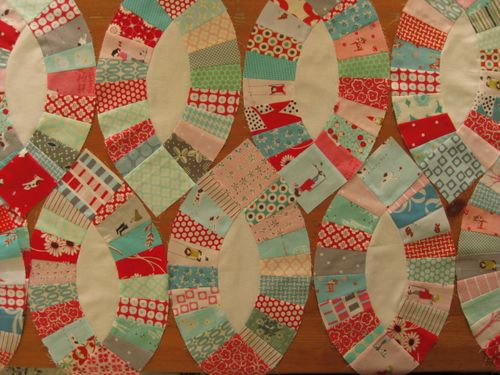 I admit I've been very busy lately, just busy with all the wrong stuff.
Whilst all my friends are busy fretting if they've shopped or organized enough.  My personal inner elf is having a holiday and I am busily getting addicted to finishing off my pickledish/double wedding ring quilt for no other reason than I want to see what it looks like when it's done.  
I have always had a dash (OK two dashes) of quiet inner rebellion and nothing makes me want to procastinate more than knowing I really should be doing something else.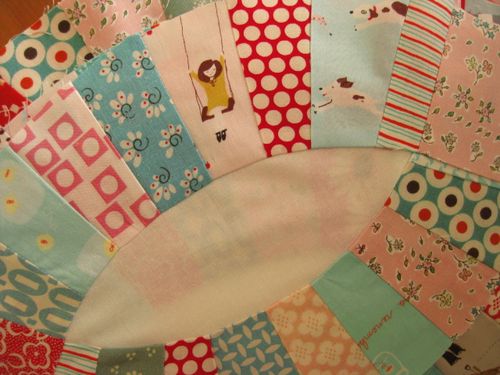 I think I am finding a strange kind of therapy in stitching together all of those curved seams (has anybody else ever noticed this?) and watching it all come together very slowly bit by bit.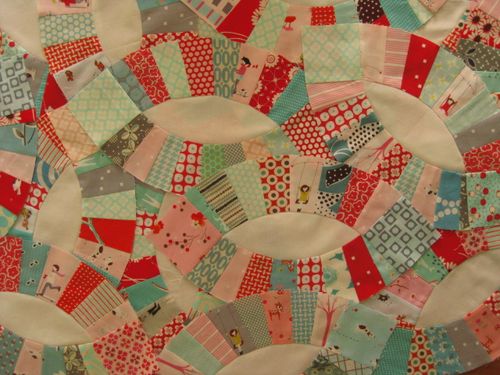 So far my contribution to the 'festivities' only includes making the table cover I showed yesterday and um.............eating a mince pie or two (though I did get my husband to buy me a bottle of ready mulled wine but I will no doubt get my daughter to heat it up for me as she 'likes' being in the kitchen).
Am I alone???????????????????????????????????  
Is anybody else saying no to holiday stress and yes to patchwork therapy?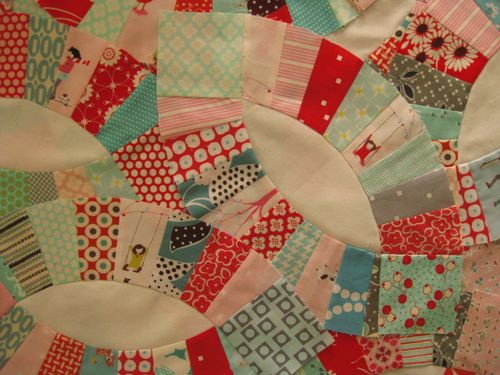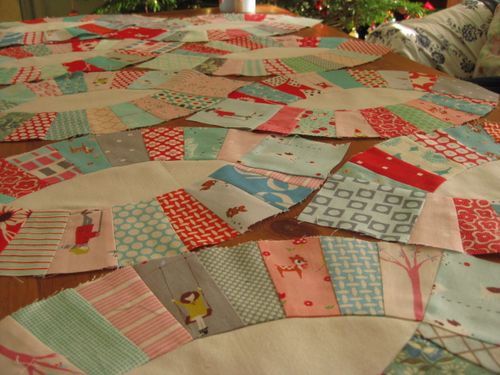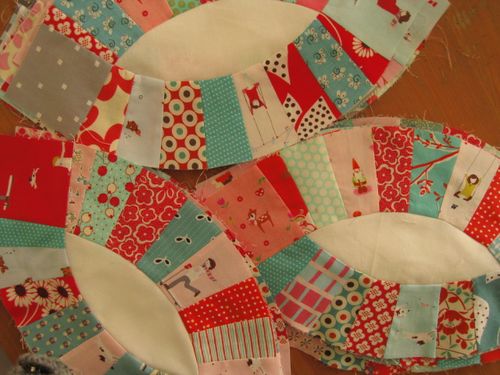 BTW - Thank you all so much for your thoughts on yesterdays dilemma.  I think I will very much follow the voice of the majority and leave it for now, waiting until I really feel she does know and wants some kind of clarification.  I feel so much better now that I know what I am doing on that score, so thank you all kindly for answering my request :)
If anybody needs me, I'll be busy pickling.
---