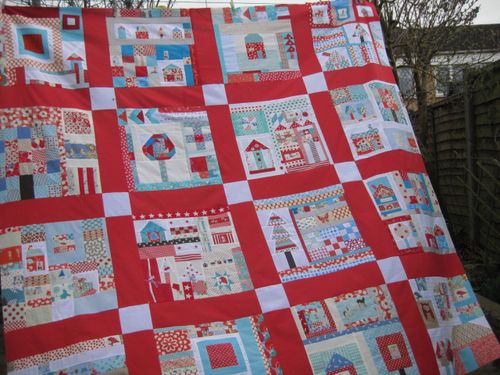 Last week I sewed my heart out.
My hubby and daughters were in Ireland for the entire week and I was home alone with my doggie for company.  I had thought this would have been a fun week for me, no meals to prepare, no bedrooms to tidy, no 30 miles of walking to get my girls to school.  Sounds like bliss, was in fact one of the worst weeks of my life.
It felt like all of the life had been sucked out of my life, it was deafening in its silence.
So I did the only thing I could do, I sewed away my blues.  I sewed so much, I think I have about 3 weeks of blog posts ready and waiting.
I even started a Christmas quilt.
Correction - I started two Christmas quilts.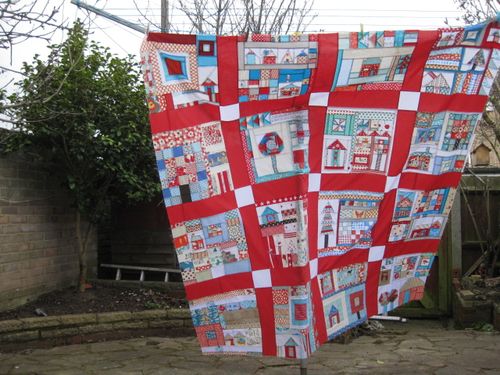 Today, I'm starting with showing you my Ten make two bee quilt top.  I had originally placed all the blocks together without sashing but I decided I just didn't need another lap quilt. I went completely bold and flew against the wind of all caution to go with red sashing and white posts.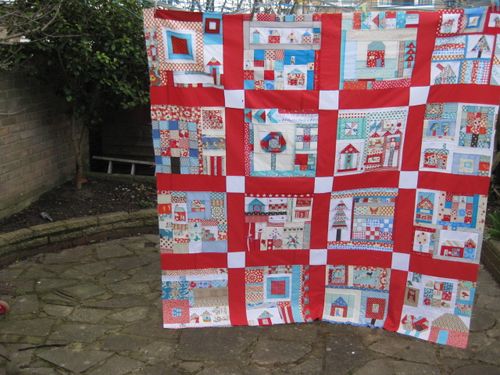 I'm not sure if this was a brave move or an entirely stupid one but I do like the end result.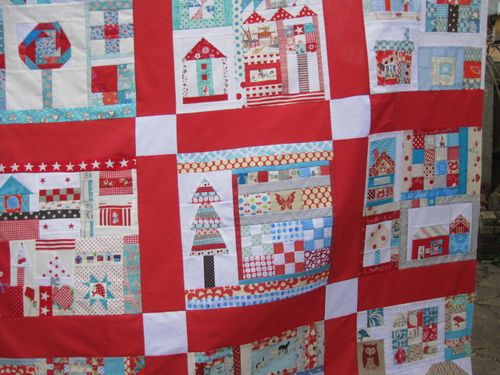 I'm a bit stuck with what to call this one?
Any suggestions??????
---