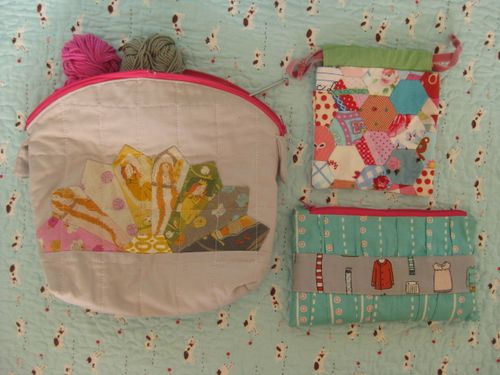 Today, I finally started packing for my imminent trip to market.  The clothes bit didn't take too long - 3 pairs of very similar jeans, 5 cardigans, a handful of tops and a pair of boots or thereabouts - The most important bit I have to consider is what I should take with me to pass the time for the 10 hour flight.  This involves taking lots of pretty stitched bags crammed with stitchy goodies, although no scissors and only short needles are allowed on the plane so you can see why this takes a bit of thinking and preperation beforehand.  
Thankfully I am travelling in the company of Katy and Lu on this trip and for some reason or other they have decided I am some kind of crochet whizz kid and asked me to teach them the art of the granny square, you can see a little yarn and a crochet hook peeking out of the pouch above right.  The cute little hexagon pouch is what I always use to house my camera when I'm out and about and I have Katy to thank for stitching up this little beauty for me.  On the bottom right you can see the clutch I made earlier this year and use all the time on account of it's many handy compartments inside, pattern can be found here.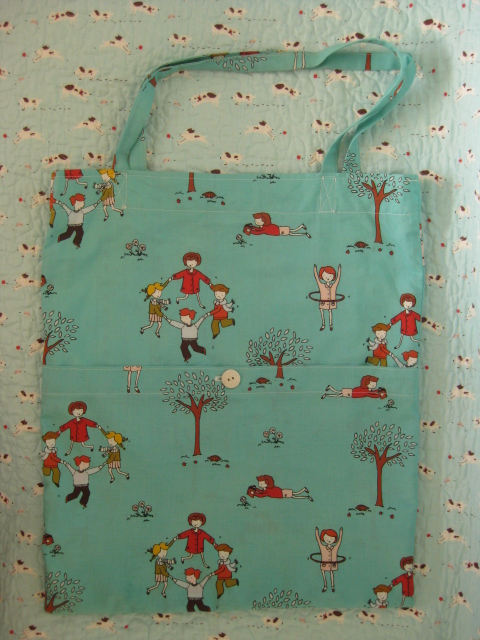 I'm also taking this handy tote bag again too, theres lots of pockets inside and out and its just a handy size, I used the tote bag pattern from Cath Kidston's book 'Sew' to stitch this up.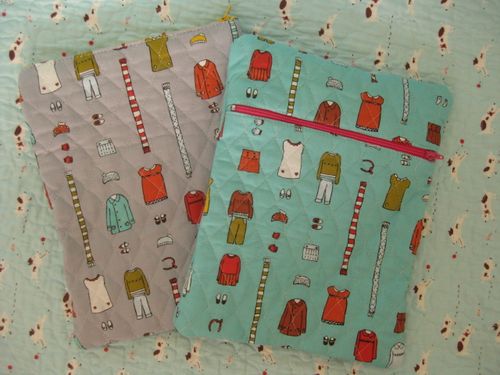 These are a couple of handy pouches that will hold some embroidery and hexagon bitty bobs to keep me happily stitching between take off and landing.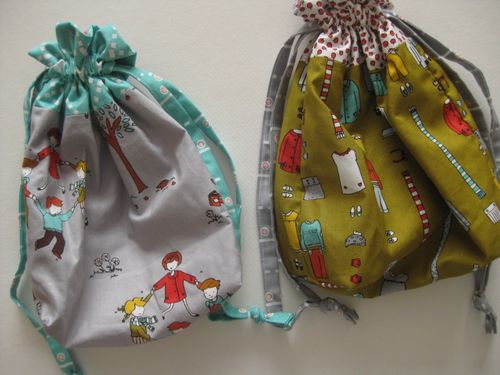 I whipped up these cute drawstring bags the other day using Jeni's pattern which is very well explained and super easy to follow.  I need to make lots more of these, perhaps a little red one next?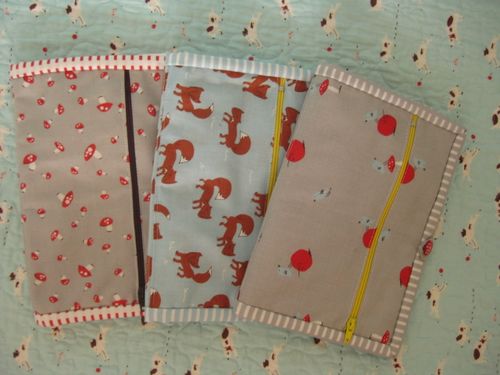 I also had a go at making some handy needle book's, I made up my own pattern and included a zip pouch at the front to add even more stuff.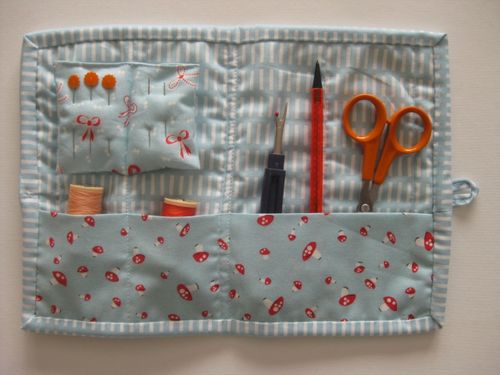 Very handy, inside...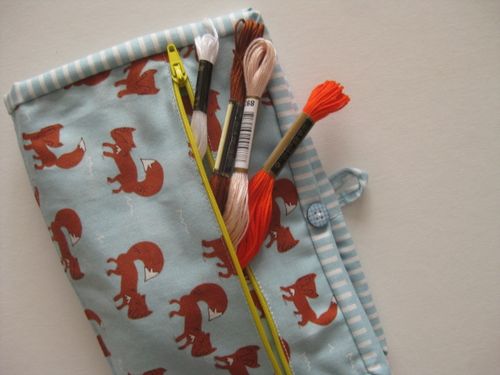 and out!!
---