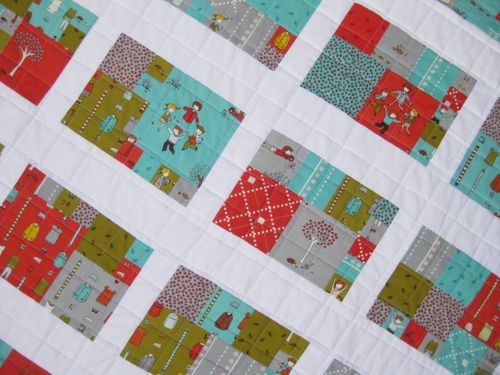 Do you remember this quilt?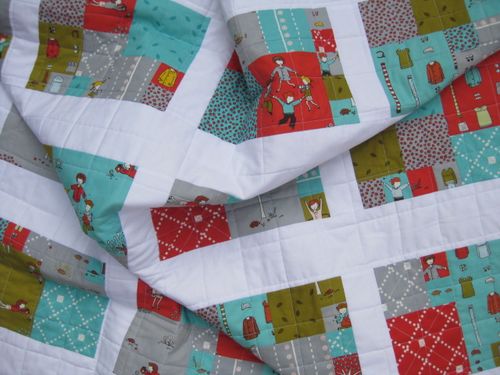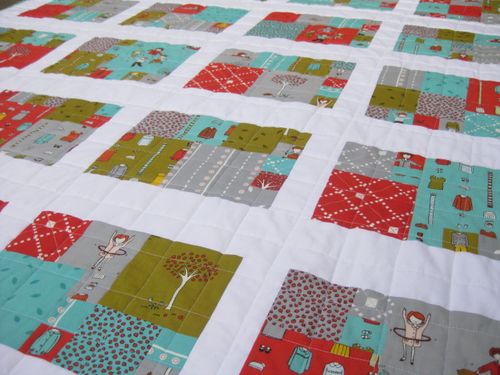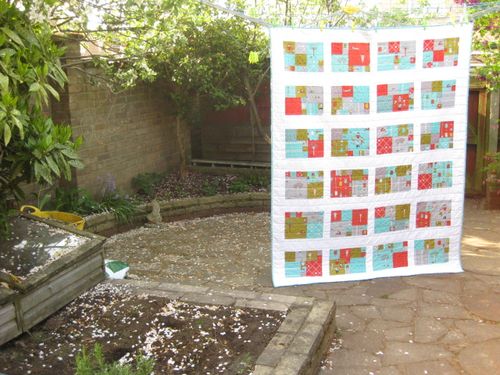 Well, this little quilt went with me to quilt market last spring and promptly got picked up!
That's picked up as in by Better Homes and Gardens 'Quilts and More' magazine.  At last you can find the pattern for this little baby sandwiched in amongst the pages of the Spring 2012 issue (it's one bumper packed issue, crammed to the staples with patterns by the likes of Kate Spain, Monica Solorio-Snow, Vanessa Christenson, Joanna Figueroa, Camille Roskelley and more).
I'm kind of more than a little super excited about this because it's my first time having a pattern published in a big time US quilting magazine :))))
Today is going to be a tough day to beat, now excuse me whilst I go gush some more.
---