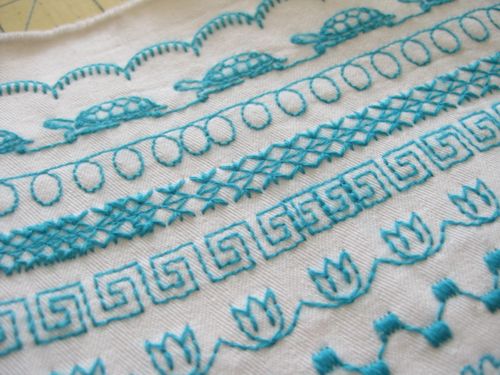 Last week I started playing around with some of the embroidery stitches on my sewing machine.  It has only taken me three and a half years to get around to doing so.  I bought my machine - a pfaff quilt expression 4.0 - primarily for quilting purposes but the pretty possibilities offered by the 150 enticing machine embroidery stitches also are what lured me in its direction.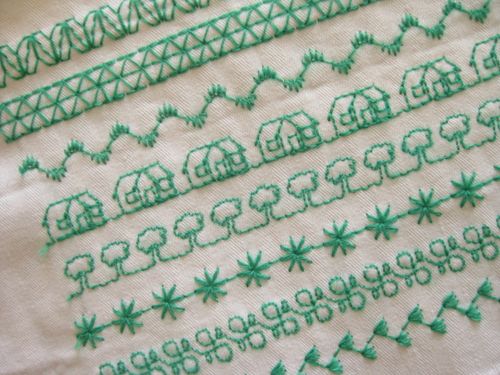 I'm having a lovely time sat here at my machine today just playing around and seeing what's on offer - tortoises, houses and broccoli-esque trees amongst others.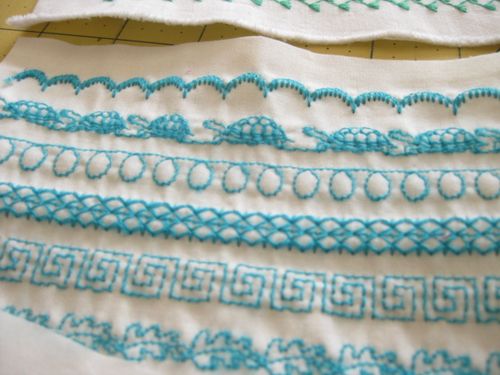 A few things I've learned -
1.  You can use ordinary quilting cotton as long as you iron interfacing to the back for fairly decent results.  However I find some stitches give fairly inconsistent results (see tortoises with fairly squashed backsides above).  I found some thicker cotton fabric in my scrap stash which is almost canvas like in texture and I found this gave fine results for all stitches (I still ironed interfacing to the back of this too).
2.  Go Slow!  I've found it better to go at a more leisurely pace to get good results, taking around 1-2 minutes to completes a row of stitches roughly 7" in length.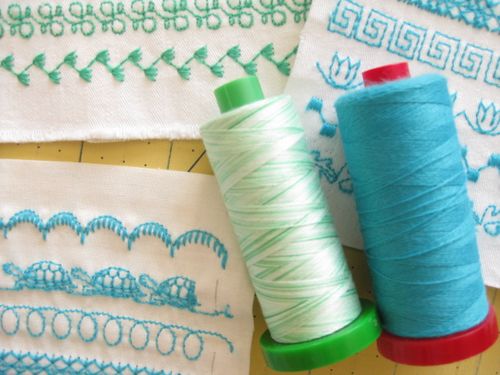 3.  I've been using 12 weight Aurifil thread for my top thread with a 30 weight for the bobbin.  The 12 wt is a wool/acrylic mix and gives a much prettier homespun-y look than using cotton thread.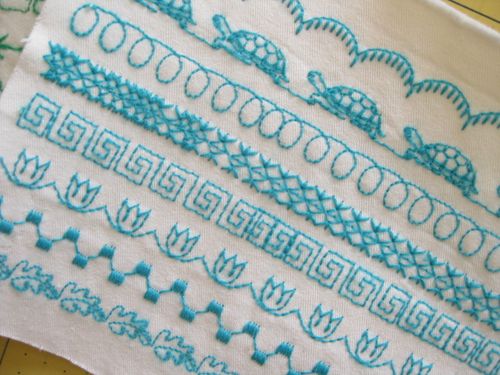 OK, back to the machine - the cat shaped stitches are calling my name :)
---