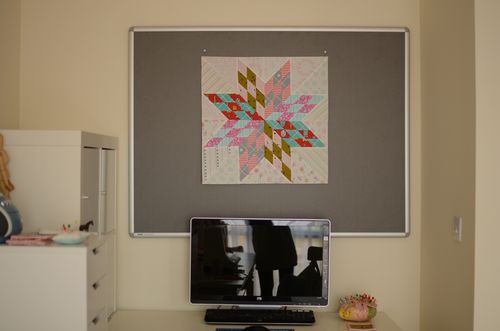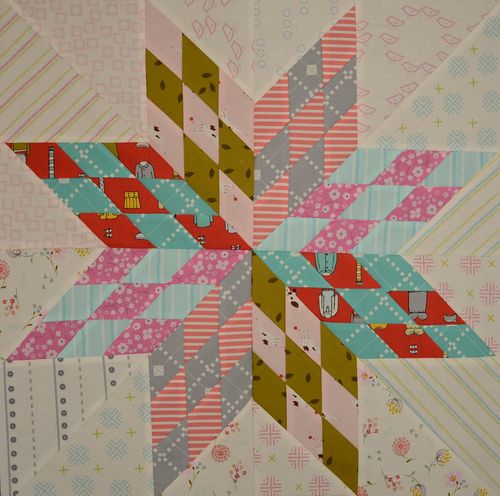 I've been dreaming of sewing up a lone star for a good while now, I thought I would start slowly with a pillow version first but this block ended up far too big.  Whilst I decide what I'm going to do with it, I've hung it up on my new pinboard to add a hit of colour to my sewing room walls.  I'm kind of just liking it as decor..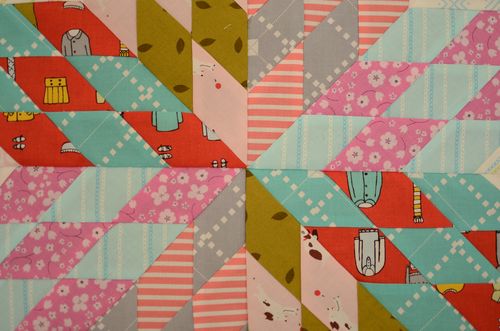 I also basted up my Meow quilt at last, I got the urge to do it right before I started on dinner last night so I did what any right thinking quilter would do.  I ran up and down the stairs cooking and basting at the same time.  Dinner got cooked, quilt got basted and I got myself some good excercise.  Win win win!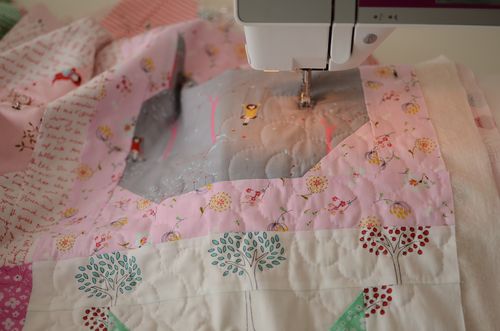 Today, I started quilting it.  I'm going for all over flowers, inspired by the amazing Angela Walters Free Motion quilting book. They are going really well but they are not going to quilt themselves so I suppose I better get back to it!
---