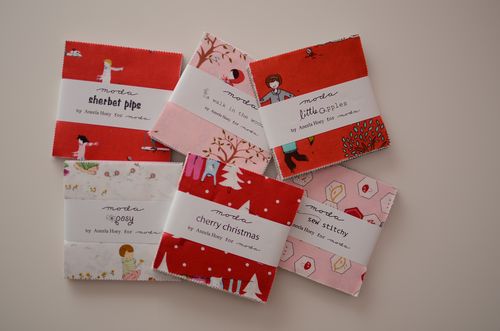 Hello and welcome to my day of the Moda size matters blog hop.  You have just hopped on to the blog of Aneela Hoey - Moda fabric designer of lines such as Sherbet Pips, Posy and A Walk In The Woods.  You can see all of my lines so far in charm pack form in the photo above.  And below are the images from my forthcoming line Hello Petal which arrives in stores in December this year.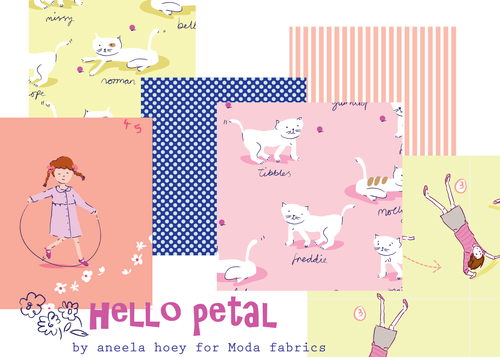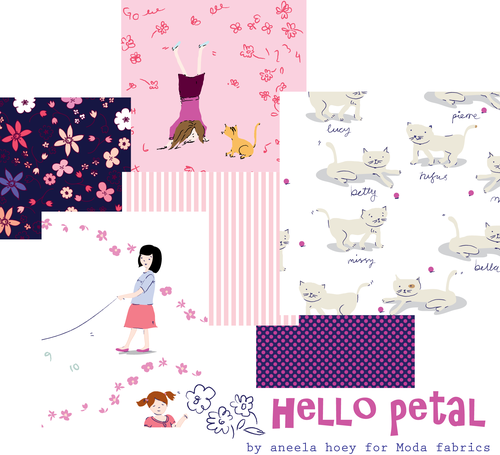 This line is all girls and sugar and flowers and cats, which is kind of me in fabric form.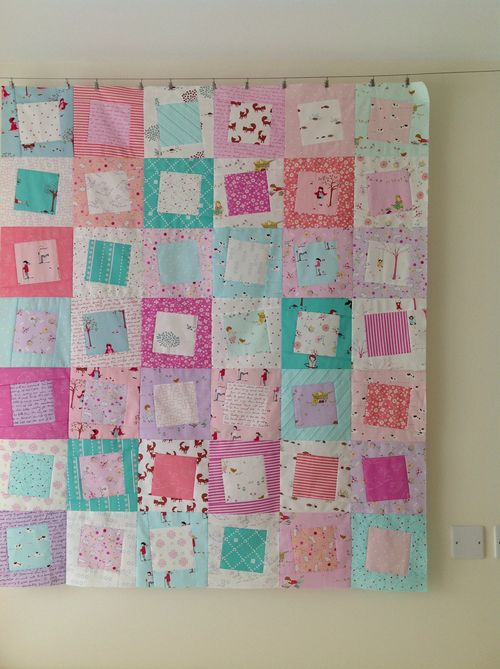 As well as fabric, I also put together quilt patterns.  The one above is called Skip, I also have Meow (if you like cats) and Magic Stars (if you like magic) and lots of others you can find here.  I am also the author of the book Little Stitches published by Stash Books.
For the blog hop, I chose the Bear Paw block. 
I started out at 6" and made 9 little blocks.
And made myself a happy little pillow.
But I couldn't stop there because as this hop is called size matters, I thought it was only fair if I went bigger too.  So I made a big daddy bear paw (made with 18" blocks this time) picnic blanket to go with the baby bear paw pillow.  Don't they make a nice family?
I used fabrics from my Little Apples line mostly for the blocks along with some puppy dogs from Sherbet Pips and lots of light fabrics from all my lines for the background.
So does size matter?  I don't think so.  My motto for all things in life is to always goes smaller.  But that might be because I'm quite short height wise.  Small is perfect for me - except when it comes to fabric ;)
---