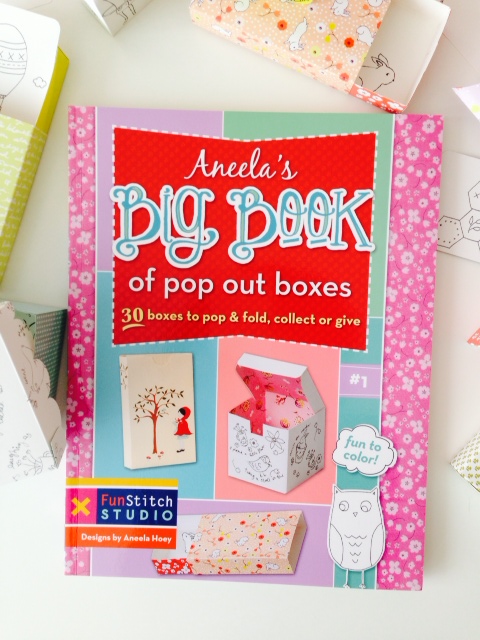 The Fed Ex man visited today and brought me some fun mail.  Let me introduce you to 'Aneela's big book of pop out boxes'.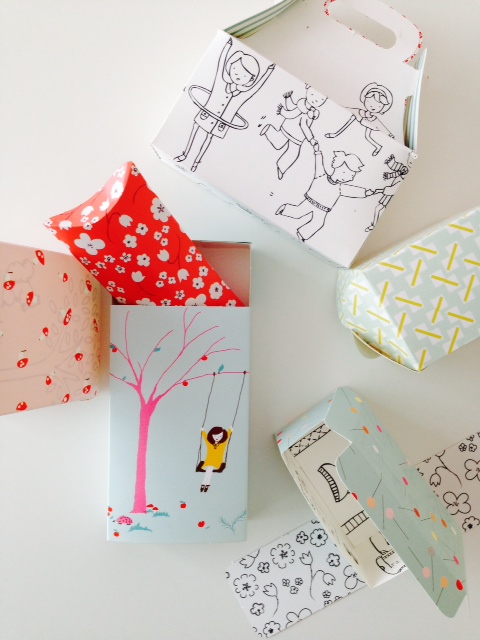 This is a brand new title for creative youngsters aged 8 and upwards and aims to teach them a little about surface pattern and fabric design.  It's a great activity book made up of pages of cut out box shapes which pop out easily to assemble.  Each box has two sides, one is decorated with my artwork and the other is either a black and white design to colour in or blank to create the readers own designs.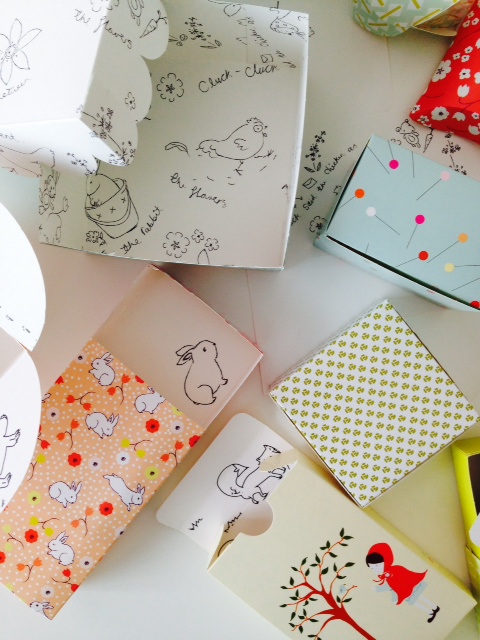 I had fun today, popping out those boxes and assembling them for erm......  research purposes, you know just testing ;)  So here is a selection of my finished creations.  There's all sorts of box shapes from take out boxes to cookie boxes and butterfly openings, more box styles than I really knew existed.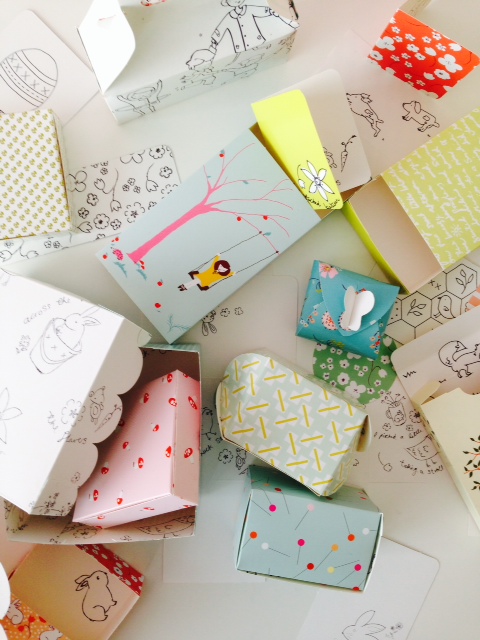 The book is due out this month in the US and will be available everywhere else by November as far as I know.  You should be able to find it in quilt shops, book shops and online. It will be perfect for keeping young creative minds busy at home whilst you sew get on with the housework.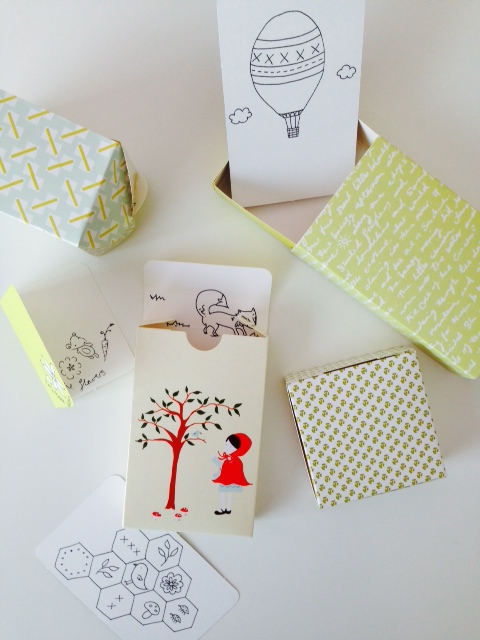 You might even be tempted to pop out a few and make them yourself, just, you know to make sure everything works OK. :)
---