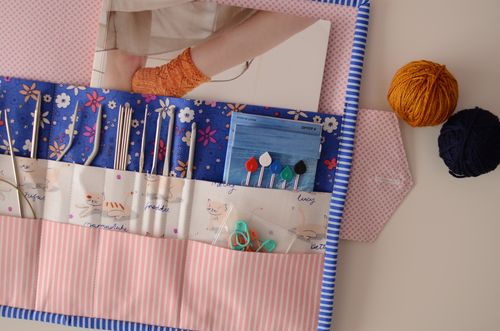 I finally got around to making myself a needle case for my knitting projects.  I searched online for a pattern then realised I had just the thing right under my nose.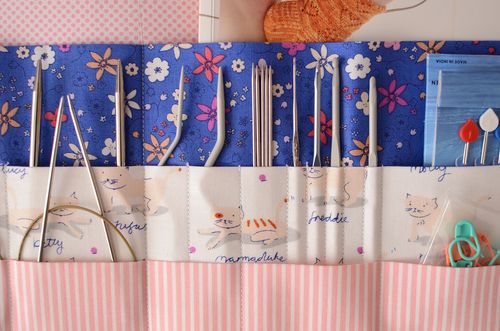 By changing the pocket sizes to fit my needle collection (so far) my Project Book Pouch was the perfect hold all to hold all those necessary accroutrements - circular needles (for socks and cowls), dpns, crochet hooks, cable needles, stitch markers.....  There's even space to add my knitting book in there plus any printed patterns (always losing those just when I decide I want to start on something).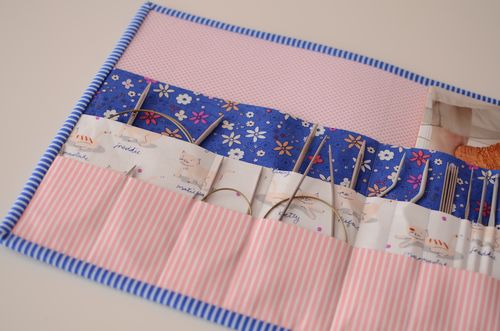 So I'm all set for sock knitting over the holidays.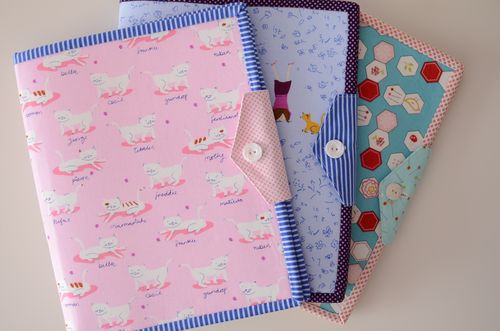 This is my collection of book pouches so far - the top one for knitting, the center one for EPP and the bottom for embroidery.  The top two were made out of my new Hello Petal fabric (shipping this week I think) and the bottom one is made in Sew Stitchy.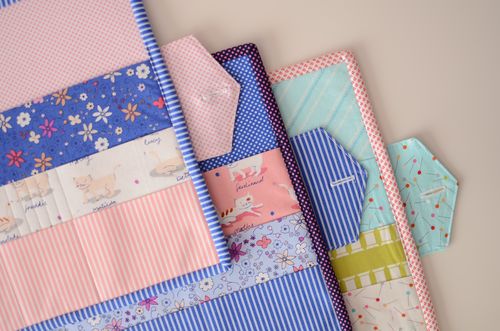 Here they are all empty...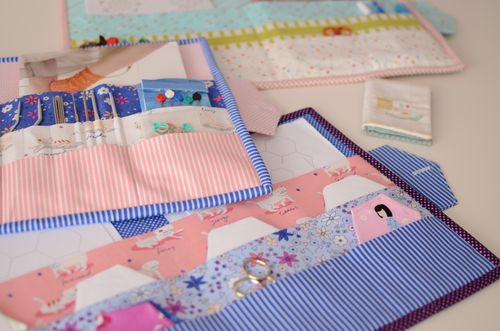 And here all filled up and ready when I am :)
---