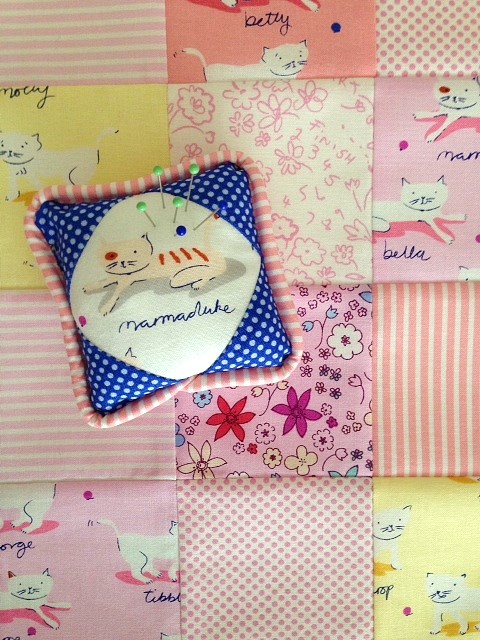 Unsuprisingly after completing my Tobacco Leaf quilt top, I've been in the mood for simple patchwork.  I started the week by making myself a new pincushion starring my current favourite kitty cat Marmaduke.  My daughter told me I'm not allowed to put any pins into Marmaduke, only around him.  He may be a fabric cat but he's a real cat in her eyes. Of course he is.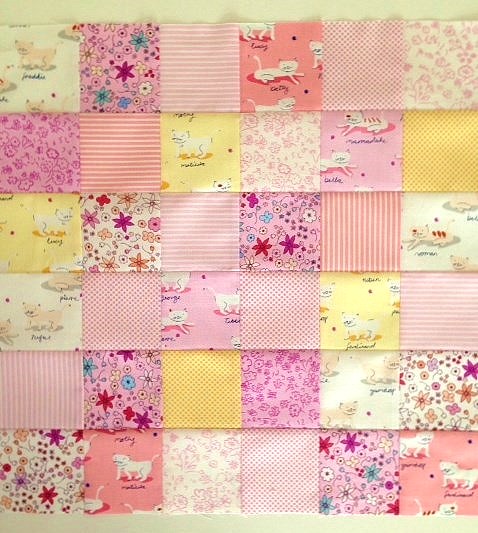 All the patchwork blocks in this post are destined to be new pillow covers ( the more I make, the more pillows we seem to aquire..).  I've enjoyed seperating Hello Petal into different colour stories for these, the above one is a bit of a sherbet mix and reminds me of the Sherbet Dib Dabs I used to eat.  Well actually, I still do.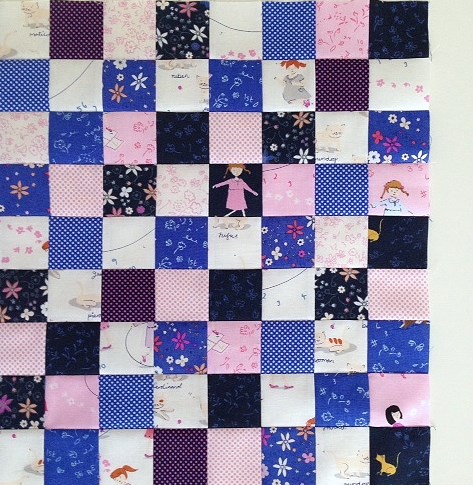 This one is a checkboard of the lightest and darkest tones in the collection.  I am so tempted to start a new quilt all in 2" squares, just need to finish off a few things first.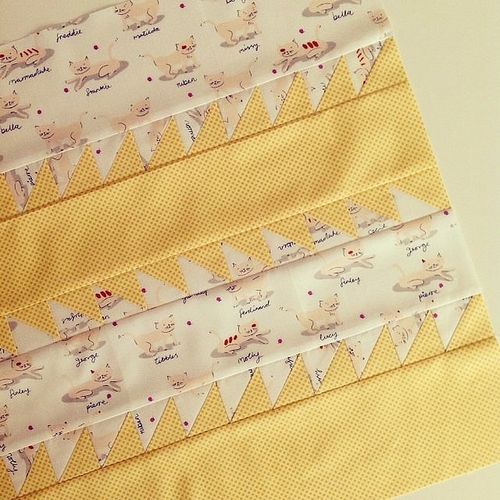 This one is my favourite so far.  It's inspired by the Sawtooth Stripe quilt in Denyse Schmidt's book 'Modern Quilts, Traditional Inspirations'.  Really  I want to make the quilt version so I consoled myself with a pillow incarnation instead.  Which of course only makes me want to make the quilt even more.  I just need to get on and actually quilt a few things up first.
Hope all these photos are OK.  The rainy dull weather is making it so tricky for camera action right now.
---