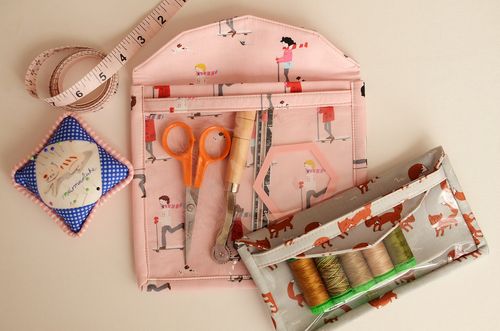 I made these 'at a glance pouches' late last summer.  I wanted somewhere I could store things neatly and orderly so I could see what I have in there all at once.  I can be quite messy at times but I always find if things are neat and tidy, I tend to be more productive.
These were quite quick to put together and I've found thery are perfectly sized to hold my essential tools as well as collections of Aurifil thread,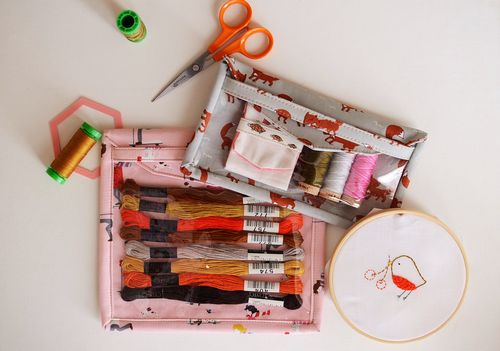 or embroidery flosses,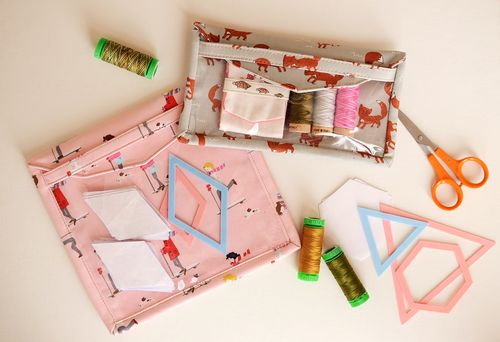 or paper piecing projects.  Everything is all neat and flat and organised.
Which hopefully means that so am I!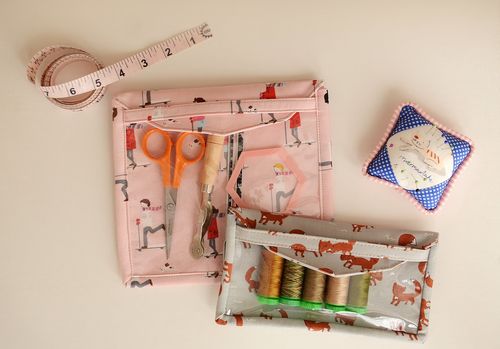 Like the projects I showed you last week, I've been working on a pattern for these for quite some time.  It's nice to get them neatly crossed off my to do list at last.
Don't be expecting any more patterns for quite some time though.  I think I might have wiped myself out working on these the past few weeks.  Thank you to my friend Hadley who thoroughly pattern tested these for me.
Hopefully I'll have some new sewing to show you soon :)
---