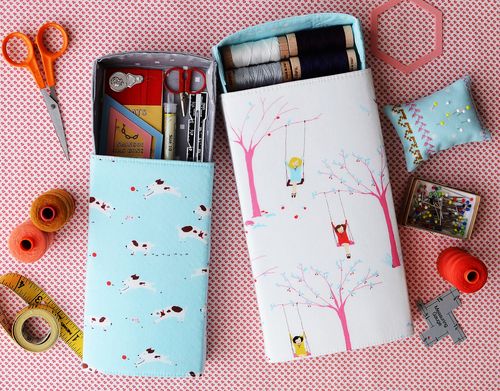 A few weeks ago, I found myself in my sewing room and something unusual happened.  After many many months of feeling tired and not quite up to it, I had a huge burst of energy.  And I sewed...
And sewed and sewed and sewed.
And these photo's are what I made over the course of a couple of days of sewing myself happy.  First up Pull Out Boxes - I've wanted to make something like this for a while and after a sudden light bulb moment I figured a simple way of doing it :)  No machine wrestling involved.
I need to make more of these, they are handy for everything!! But particularly threads and sewing stuff.  They are a great alternative to the pouch - open them up and everything is all neatly laid out.
You can find a pattern for the pull out boxes here.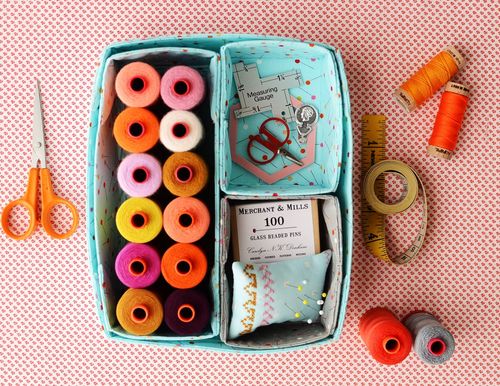 Next up - Nesting boxes, this one came up due to necessity because there was a huge haberdashery explosion happening all over my sewing table.  Organizing was necessary and it had to be pretty.  The nesting boxes come in three sizes - you can use them together like above.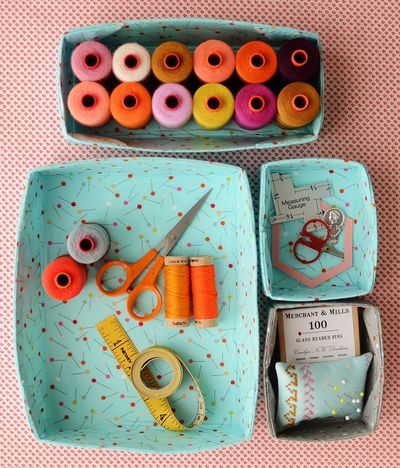 Or seperately like so.
My sewing table has never looked so happy.
You can find a pattern for the nesting boxes here.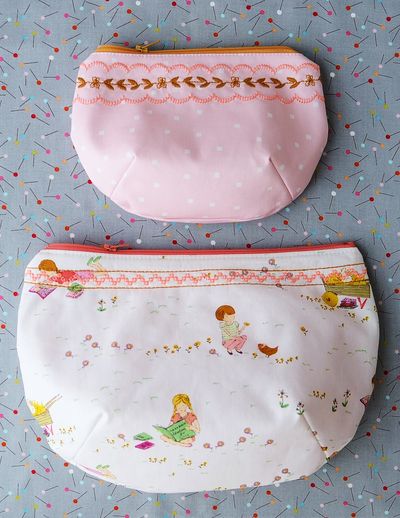 Finally, I had to make some more pouches.  I wanted something for knitting projects, I'm always working on a few things at a time and needed some that were big enough.  I also wanted to play around with the embroidery stitches on my sewing machine.  I never seem to use them and I figured they might be fun to do.  The embroidery on these was done with the Aurifil 12 wt which is like a superfine wool so you get this lovely texture and it looks like you hand stitched it.  
You can find a pattern for the pouches here.  The embroidery element is optional but I've included plenty of tips if you'd like to give it a try.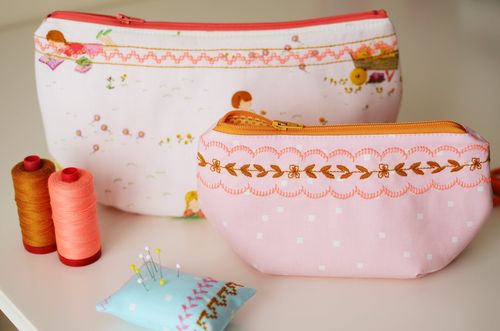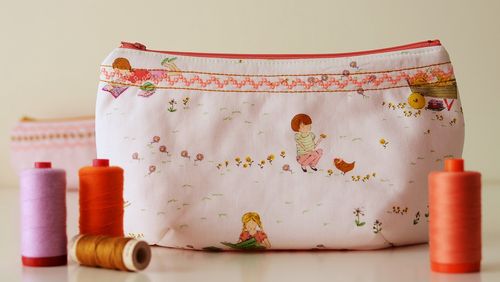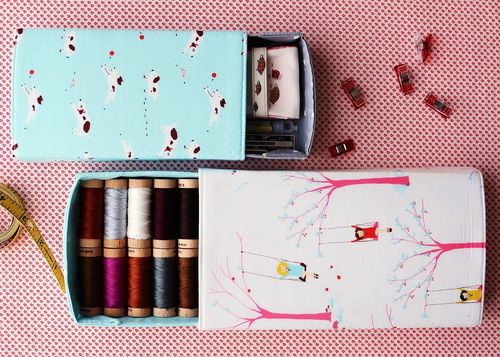 I've been working slowly away on these patterns for the last few weeks.  They've involved a lot of work but if I don't write things down I never remember how to do anything!  
I hope you'll give them a try too!
---