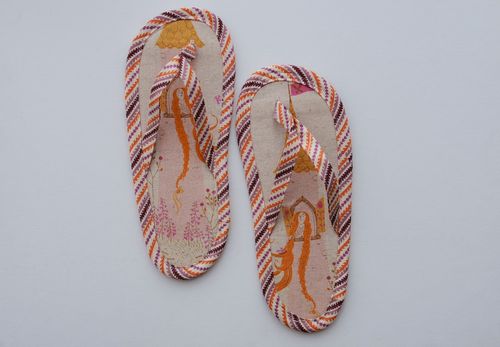 There's been a warm start to the summer here in the UK.  Plenty of time has been spent out in the garden staining the fence, keeping the lawn green and the pretty flowers flowering.  During those rare cooler days however I've been getting my sewing fix on with the help of Anna Graham's new book Handmade Style.  Anna is both really talented at pattern writing and embodies a sleek and stylish look to each of her projects which means I'm always excited about each finished item and use them constantly.
I'm super happy with these flip flops I made a couple of weeks ago.  I've never been hitherto a flip flop person but I've been wearing these 24/7.  I've even taken to painting my toenails which never happens.  The pattern was straight forward and I followed it exactly except I also added a leather sole to the bottom.  To make the sole, I cut out a second footbed template and trimmed it by 1/8" all around, then cut the soles from scrap leather. Easy!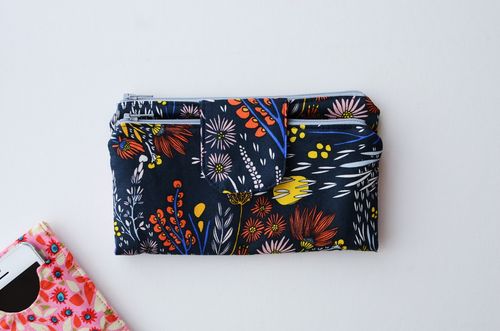 I also made the double zip wallet and use it all the time.  The construction is so well thought out, everything fits and there are details I really like such as being able to get to the coins in the back zipper section without having to open up the entire wallet.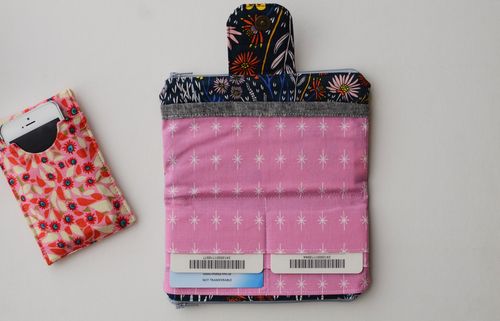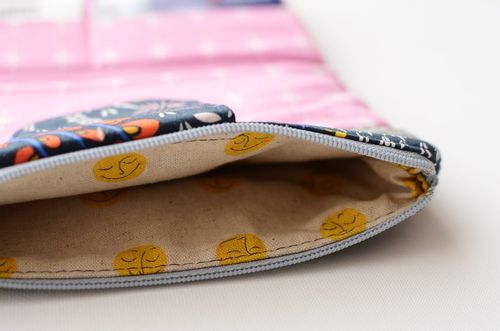 Here's another happy detail, at Anna's suggestion I cut up this piece of a heavier fabric for the pocket lining.  Being a 'fabric' obsessed person, details like the contrast between the fabrics really make me ooh and aah everytime I open the zipper...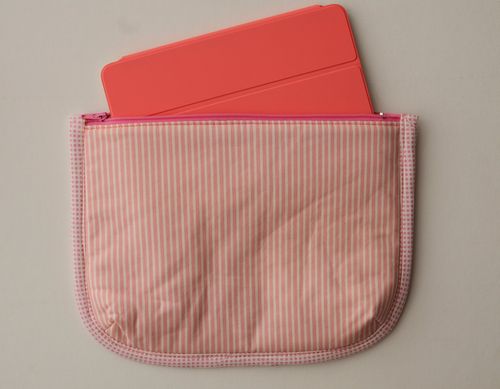 Next I made the Ipad case for my daughter.  She picked the fabrics. so there was a high quota of pink involved.  Since this was a mini Ipad, I adjusted the pattern template by trimming each side edge by 3/4" and both the top and bottom edges by 1".  I also used a 9" zipper.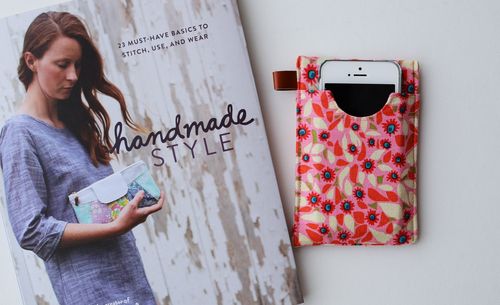 Lastly (for now) I made the gadget case for my phone, the fit is perfect and I knew I'd been hoarding this pretty cotton linen fabric for something.  I also made the same case for my friend Pennie who has an Iphone 6 - to resize it for the 6, all you need to do is add 1/2" to the width of all pieces.
Well, that's it for now, I'm going to keep going and enjoying a 'noodlehead' break everytime I need some stress free sewing.  I think the dresses might be next?
---