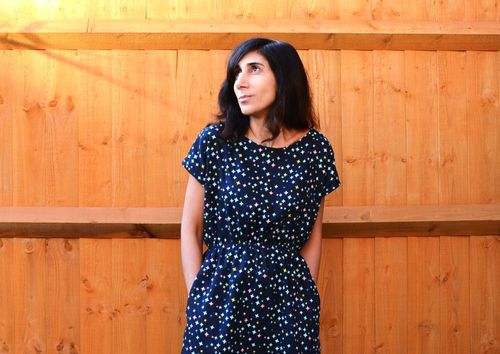 I sewed up another dress using my Vignette double gauze fabric, this time I chose the Floret print on navy.  I was so happy when I found out that Cloud 9 were doing this print on the double gauze, since I would have made this dress up in the quilting cotton anyway but making it in the gauze just makes it drape so much nicer and it's so dreamily squishy!  I am head over heels for this dress already and plan to wear it lots. I used the staple dress pattern again because it is exactly that - a wardrobe staple that works year round.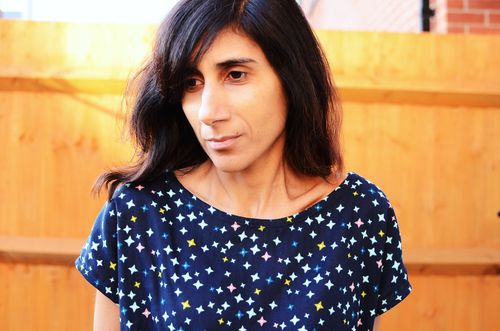 I got my daughter to snap these pictures of me a few weeks back. She did a great job other than that she seemed to have the focus on the fence rather than the fabric in the majority of the pictures...  Which is useful if you're a fence enthusiast.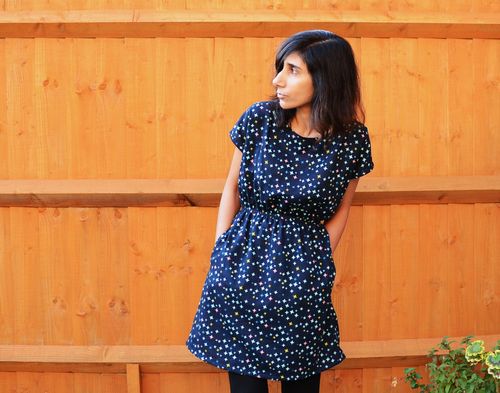 So if you'd like to see the fabric in more detail, I snapped a quick pic of all four of the double gauze prints just for you.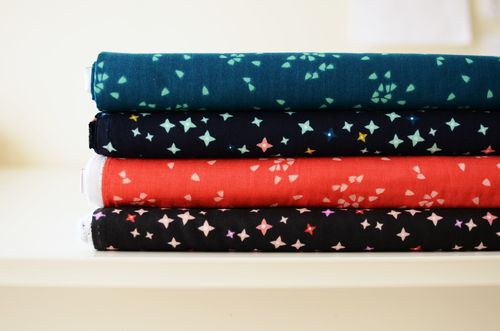 Vignette double gauze is now available in all of these super fabric shops -
USA
UK
---