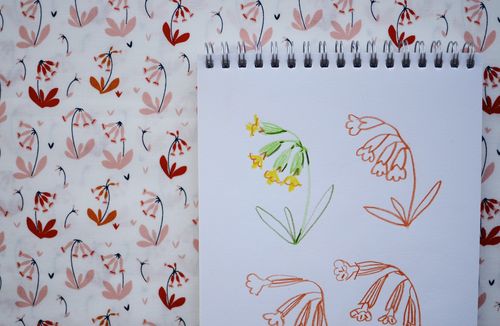 I seem to have been sketching cowslips for years, its fair to say that I am enchanted by this little wildflower.  I've planted variations of it in my garden over the years, it never loves me back but I'm still besotted.  If you look very closely at my Meadow print (the one with the girls reading) from my Posy fabric line, you'll see some tiny cowslips in amongst the other flowers.
I always knew I wanted to do a fabric printed entirely with cowslips, so here it is!  In an ideal world, I would have loved to have done several different colourways of this print but industry is so much more limited than artistry.  Maybe one day.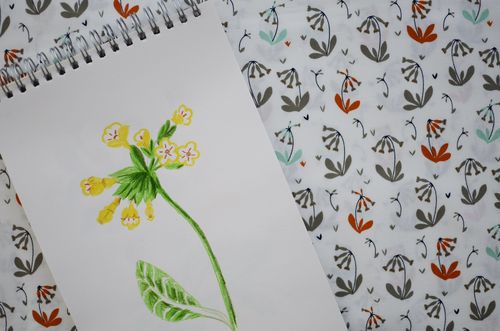 In the meantime, if you like your florals pretty but want something a little out of the ordinary, this is the fabric print for you!
You can find stockists for the Foxglove fabric line here.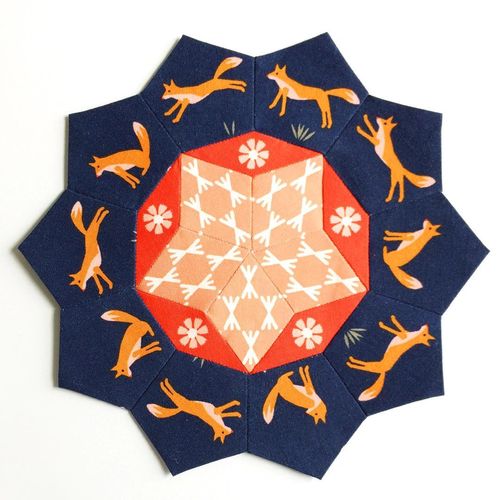 For today's Foxglove showcase maker, we are visiting the talented Ashley of Mommy By Day Crafter By Night.  Ashley first came to my attention when I saw a bag that she'd made from my Posy line on Pinterest.  I've been a huge fan of hers ever since, everything she makes makes me sigh.  For the showcase she's been busy working on something involving paper piecing, go take a look at what she created using Foxglove.
---