After repeated requests, I have decided to try out a paper version of my Zip-Up Tray Pouch pattern.  I'm excited to now have the patterns in my hands and available here. The pattern is a 12 page booklet, printed on heavy paper with a silk finish.  It is perfect if you prefer to have a physical copy of the pattern when sewing and will make a great addition to your pattern library. 
Shop owners wanting to stock the pattern, please get in touch here.
If you can think of a store that may be interested, let them know!
The PDF version of this pattern is available here.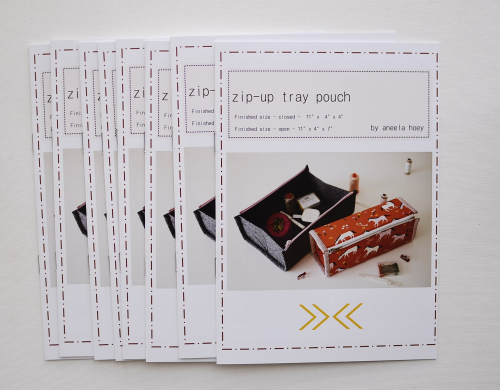 ---