I'm releasing a new sewing and embroidery pattern today called the Sunflower Tote.  This one came about as a result of two things - I wanted to start stitching some larger size projects and I seemed to always be in need another large size tote.  Why not address both these issues with one solution :)
I have plans to stitch up some more of these because this one has been in constant use already (so handy for taking packages off to the post office).  I'm also going to find it useful for my forthcoming sewing class, retreats, shopping...  I think with the colder months up ahead, these will be the perfect project to be working on.  I might even get some ready for gifts.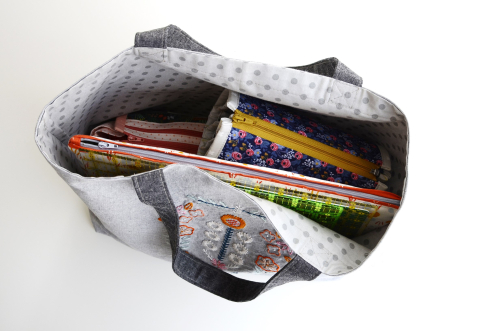 The tote is really roomy and holds a ton of stuff.  I like my totes to be fairly flexible though so when it's not in use..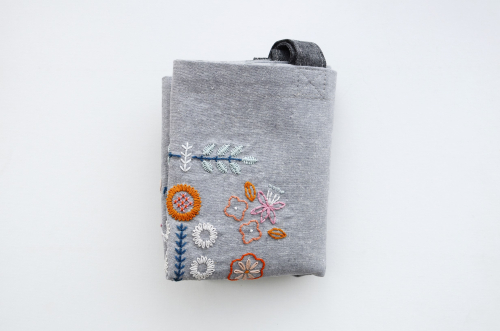 It folds up neatly and compactly like this.  Perfect to take out and about in case you're in need of an extra bag.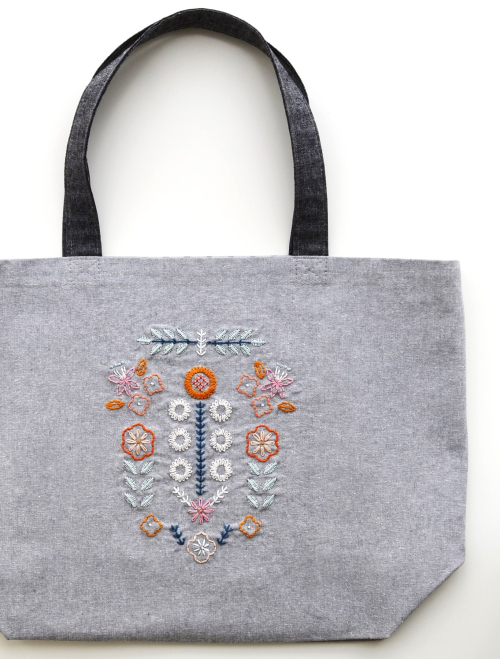 I used some Essex Yarn Dyed Linen in Steel to make this one and stitched it up using Aurifloss by Aurifil in the following colours - 4644, 2425, 2220, 1133, 5007,  2405, 2420, 1104, 2021.
I hope you'll make one too!
Happy stitching.
---