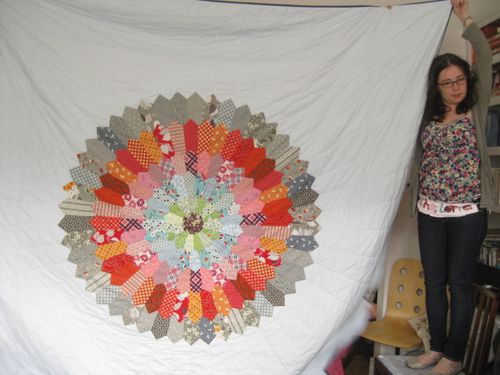 Thank you for all of your sweet comments on the last post, I've did exactly nothing last week and let my to do list get dusty whilst I lazily la dee daahed on my sofa.  That and a couple of others things have completely perked me up for the coming week.
Other things being - Attending the London Modern Quilt Guild meeting yesterday, eating homemade biscuits and seeing not one but two versions of my Bloom quilt.  Charlotte's is above and was just jaw droppingingly lovely made all up from various Denyse Schmidt prints and appliqued onto a very pale blue background.  She decided to go the extra half mile and made a fifth ring of dresden petals (my version had just four) and made it a whopping 100" square.  She also hand quilted the entire thing.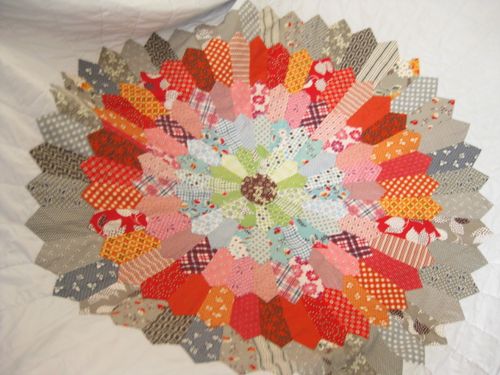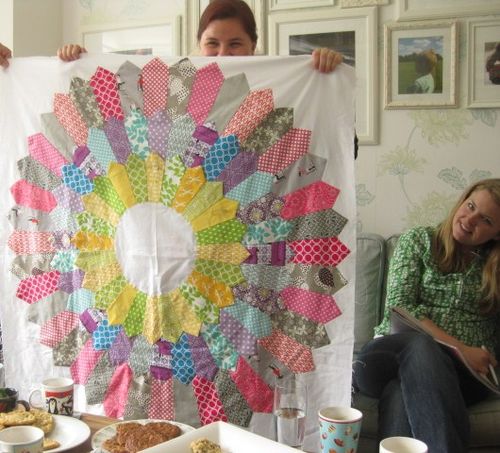 Kelly also has a Bloom in progress and is well on her way to getting those rings appliqued down.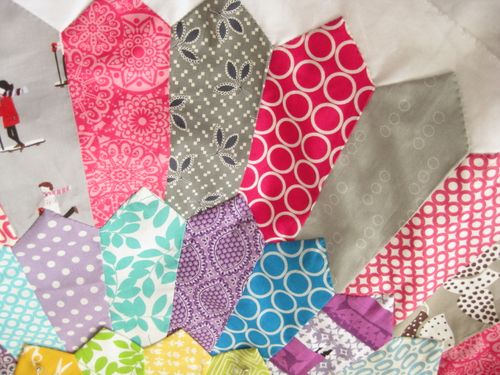 Aren't these colours just wonderful together?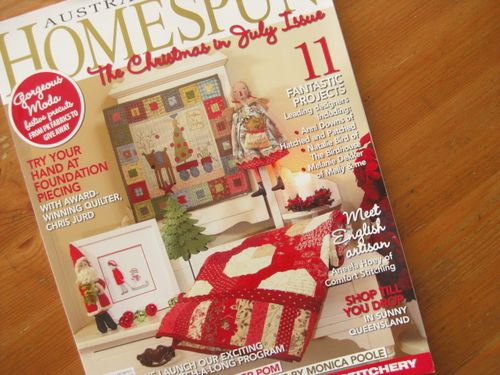 To top off my weekend, I got my copy of the special Christmas in July issue of Australian Homespun magazine.  I have an interview in this issue and was delighted to be described as an artisan on the cover!  There is also a seasonal embroidery pattern from me inside this copy, you can see it there in the bottom right hand corner.  Not just that but there is also a chance to win one of five copies of my book and an embroidered quilt journal.  Not bad!
Let's just hope the rest of the week continues in the same way :)
Edited to add - Bloom quilt pattern is now available again and can be found here.
---