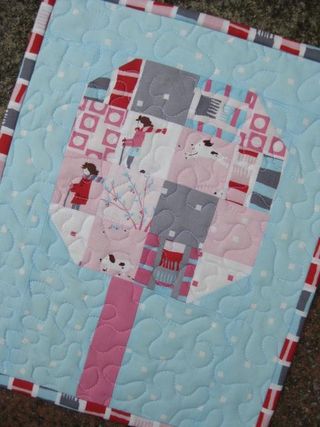 I like BIG quilts.  Big quilts are the business for snuggling under and hiding from the cold.  But big quilts can be a huge operation to mastermind in the making particularly if you, like me, turn your front room into a sewing studio by day and living quarters by evening.  Sometimes I get tired of trying to hide all the STUFF that goes into big quilts.  At times like this I start to think about making small quilts.  Small quilts are pretty useless as quilts unless you want to keep one hand warm (at a time) but they make excellent make overs for walls everywhere in need of a little dressing up.  Small quilts are particularly useful to hang up and stare at whilst cosying up under a big quilt.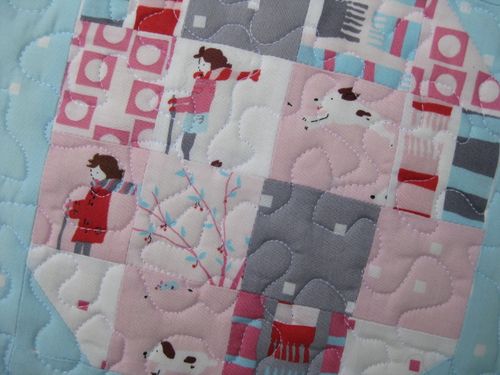 This little small quilt is what I was making when I wrote this post (yes, wayyyyyyy back).  It took a long time to actually get the binding on because life's like that.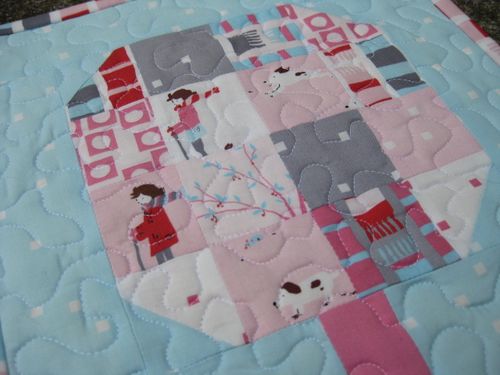 Now, all I need to do is finish off (stitch the binding on) a few other little quilts with trees on and I can show you my very own little fabric wall forest (every wall should have one).
Bet you can't wait?????
---