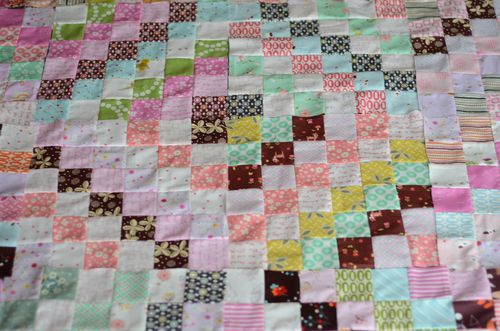 I usually try to avoid starting a new quilt at 9.30 pm on the 3rd of January but as soon as Megan started showing off her Scrappy Trips quilt in progress at the end of last year I fell hopelessly in love and all future resistance was tragically futile.
Today, I laid out all 36 of my finished blocks and started planning my layout.  I can honestly say in my 4 year long quilting experience, that I have never enjoyed making a quilt quite as much as this one.  It's so misleading looking as all those squares because this quilt is strip pieced using a very clever shortcut technique that had me oohing and ahhing everytime I pieced a new block.  Even my girls were intrigued, transfixed even with how 'magic' the method was.  If you fancy making one yourself the tutorial can be found here.  There's also a flickr group here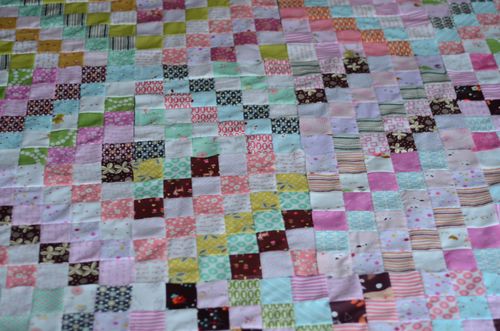 There's a good deal of my new line 'Posy' in there (did you see that precuts are now on sale?) along with some 'Sew Stitchy' and lots of others. I'm hoping to get this one stitched up (and maybe quilted??) by next week.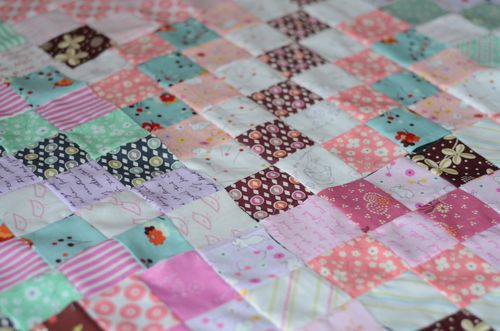 We'll see.
---