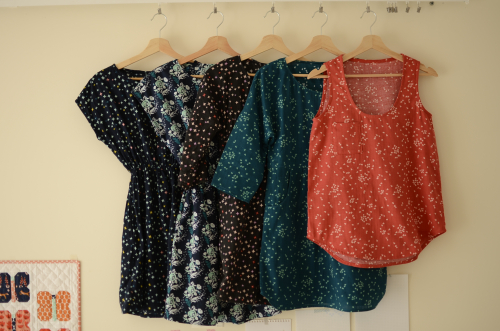 Here are the results of my smallish dressmaking spurt - I now have a the basics of a Vignette wardrobe!
Just looking at them all hanging together makes me glad I sew.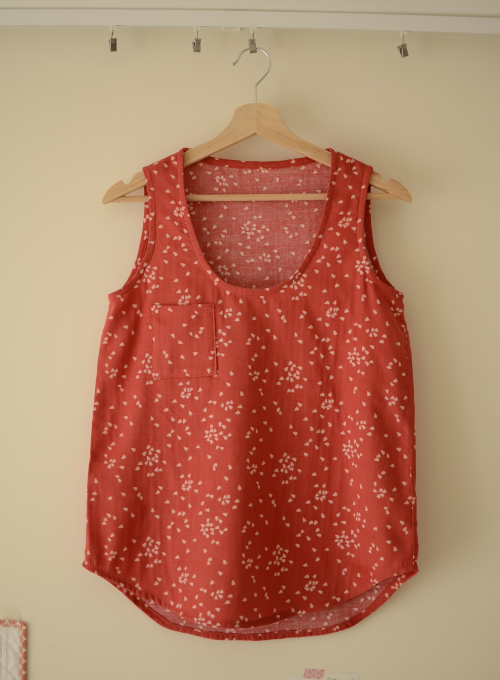 My latest addition is a new Wiksten Tank in the red Petal double gauze.  Again this is a pattern I've made before, so everything was ready to start cutting etc.  All of my previous versions have been made from a thicker quilting cotton.  It's great to finally have one made out of a soft and squishy substrate - so dreamy to wear.  Double gauze is perfect for this style.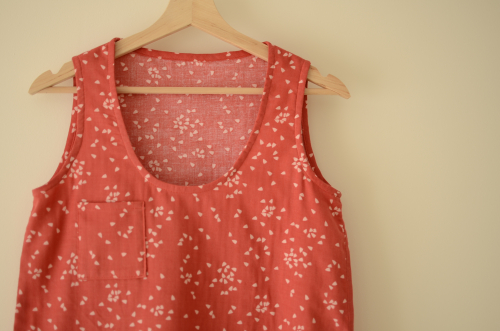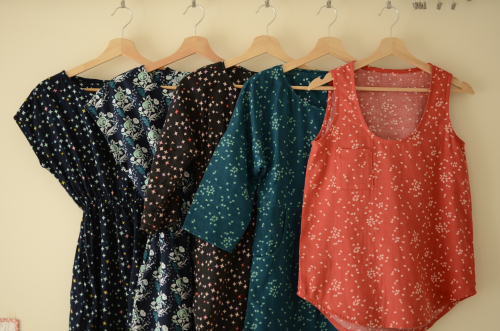 And it adds a nice pop of colour to ensemble too.
Hopefully having all these wardrobe additions will convince me to make the time to sew more wearables.
---