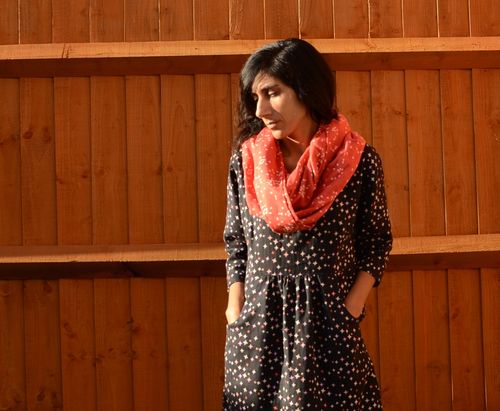 Finally Vignette fabric is in stores! You can find stockists for the line here.  If you are a shop selling the line, please get in touch to make sure your store is added to the listing.
I just recently got around to finally making up a dress out of some of the double gauze.  I chose the Fen dress pattern and used the Floret print in pink. The pattern has options for making both dress and top versions with several variations for neckline, hem and sleeves.  I chose to make a round neck dress with a shirt tail hemline and sleeves.  There are also good instructions to shorten or lengthen the pattern. I shortened mine by 3 1/2".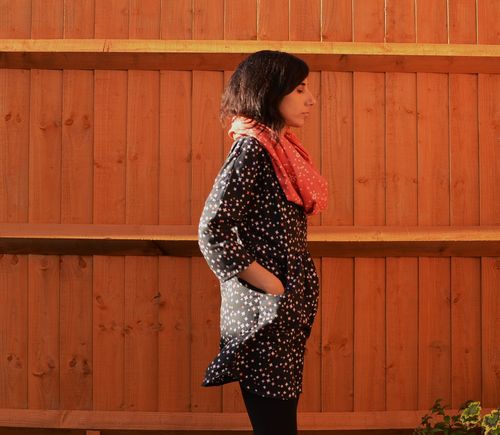 I love the boxy style of this dress!  Also pockets should be compulsory on dresses.  To accessorize I made a Figure 8 scarf out of the Petal double gauze print in the red colourway.  I followed the pattern instructions exactly except I used a 3/4" seam allowance.  The length and bulkiness is perfect.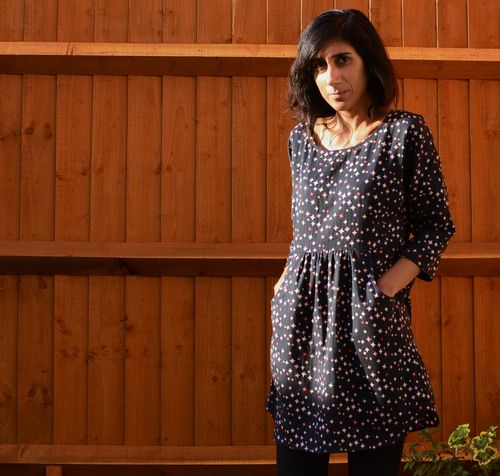 The fabric colours are much deeper and richer in real life.  These pictures were taken on an exceptionally bright day so they appear a little bleached out here. Both the dress and scarf have been worn multiple times since and I definitely will be making second versions of both.  
---