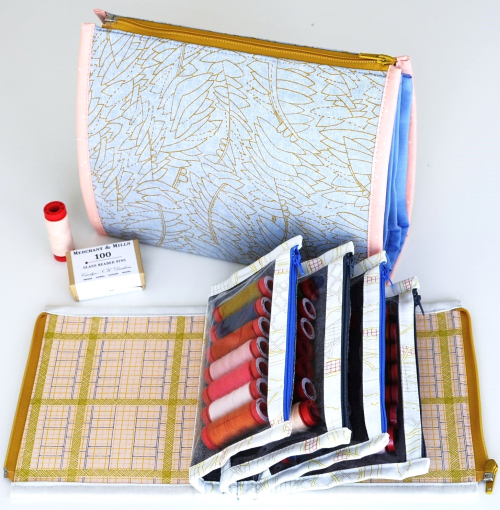 I have a new pattern release to share with you today.  This one is called the Booklet Pouch.  It came into being last year when I was realised that I seemed to be using numerous different vinyl pouches of mine to store threads whilst working on an embroidery project.  I thought it might be an idea to combine several see-through pouches in one. 
It took me a few prototypes to get right because I wanted to be able to fill the pockets up without the pouch losing its shape.  The construction of the pouch allows the pockets to expand when filled without things taking on a bulging appearance.  In short it looks as good filled up as it does empty.  I've been using both of mine for around 6 months now, the small one holds threads and the larger one keeps everything else I need for the project I'm working on.  They make a good team!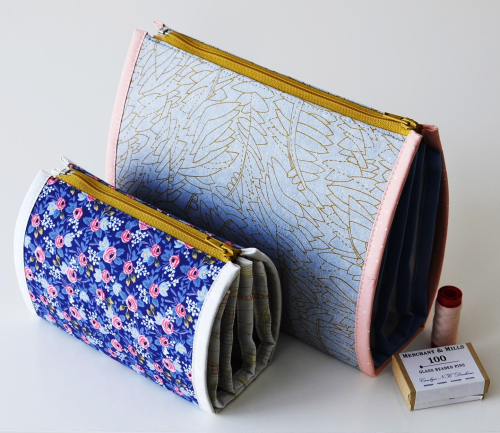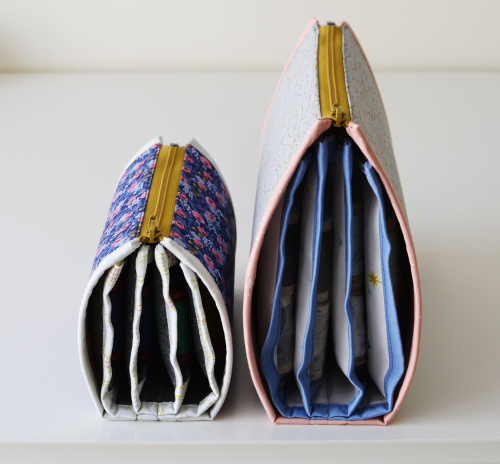 You can find a copy of the pattern here.
I hope you enjoy making it!
---