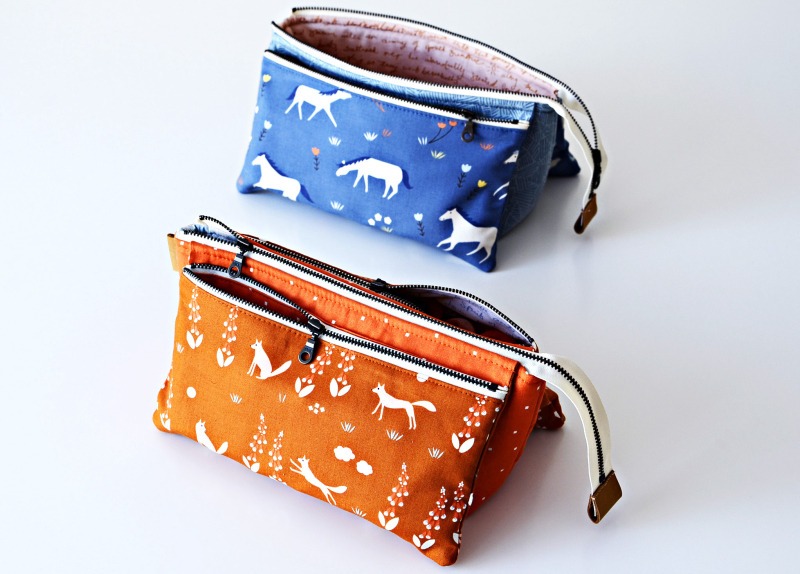 I finally have a new pattern release.  The Side Saddle Pouch is a pattern I've been slowly working on and finessing over the past two years.  I've made multiple versions in that time and wanted to make sure the instructions and illustrations were as good as I could get them.  I like to create with purpose and only put out patterns that are well thought through and will stand the test of time.  Both in terms of making and using.  Although I could have rushed this one out about 18 months ago, I know for certain that the pattern has matured well over that time.  
The Side Saddle Pouch has many attractions - It is sturdy with a spacious box shaped interior.  The zipper allows it to open into a wide basket shape when the pouch is in use.  There are two zippered pockets - one each side of the pouch that will hold a multiple of additional tools/pens etc.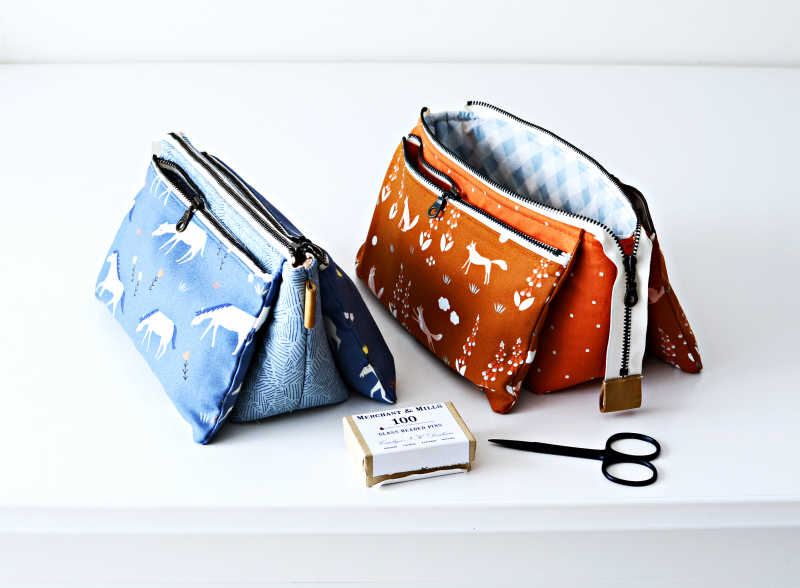 I made up these samples using fabrics from my newest collection for Moda Fabrics called Meander.  I put a lot of thought into the prints for this group - I wanted designs that would mix and match well for making projects like this one.  Meander is in shops now (or will be soon depending where you live).
It's going to be another long wait until the next pattern arrives (if ever).  I'm hoping this one keeps you busy until then.
You can find the pattern here.