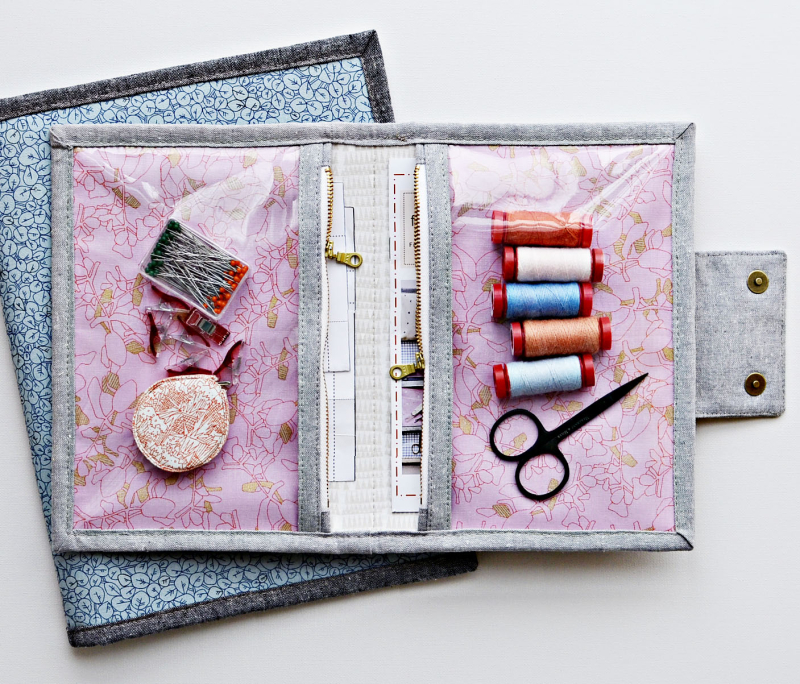 I have a new pattern to share today, the 4 Pocket Case.  This one works perfectly for most kinds of hand projects such as paper piecing, appliqué or embroidery.  The  design has 2 zippered vinyl pockets to keep threads and other supplies in AND 2 slip pockets.
There are instructions included to make 2 sizes of case.  The large size easily accommodates letter size/A4 sheets making it perfect for storing pattern sheets or your favourite craft book in the slip pockets along with supplies in the zippered vinyl pockets.  The small size can be used to store pattern booklets, templates or folded pattern sheets in the slip pockets.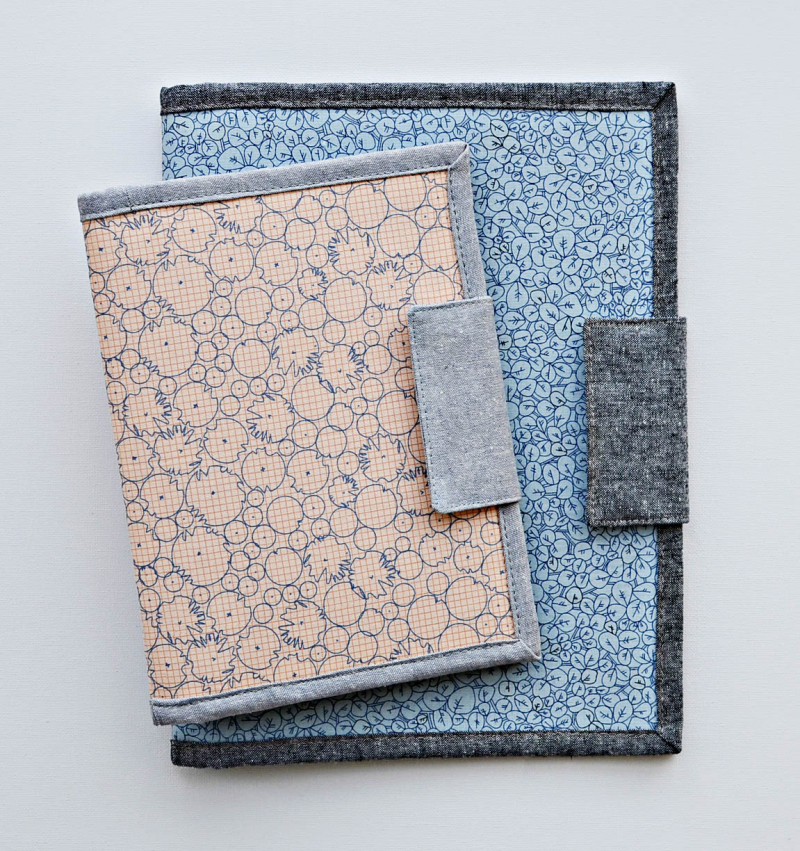 I used some of the new CF Collection by Carolyn Friedlander to make the samples for this one along with some Essex yarn dyed linen.  The metal zippers are by Zipit on Etsy.
I hope you enjoy making the pattern.  You can find it here.