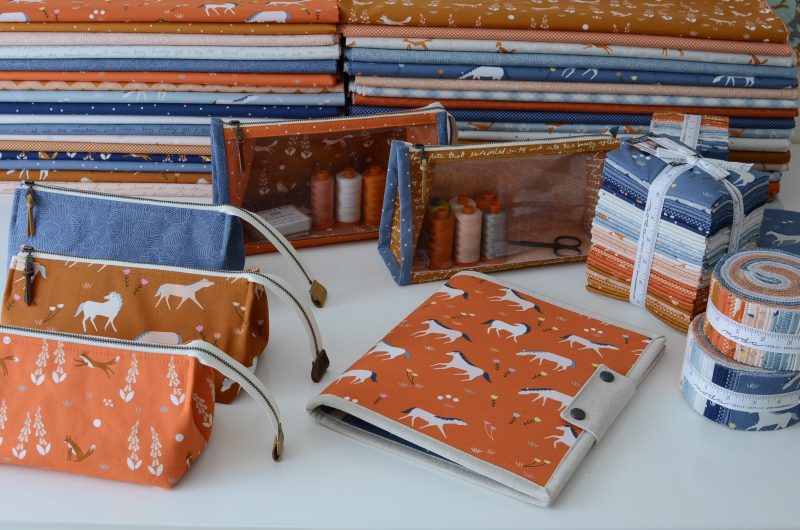 As soon as I had handed in the artwork for the Meander collection, I began planning and dreaming up all the projects I could make from it.  As you might imagine, the list was long and time has been in short supply but I've still managed to make a sizeable dent in the sew-it-right-now list.
Top of the list was more Pop Open Pouches.  I cannot get enough of this pattern!  Love making it and using these for everything from sewing tools and projects to toiletries, pens, sock knitting and more.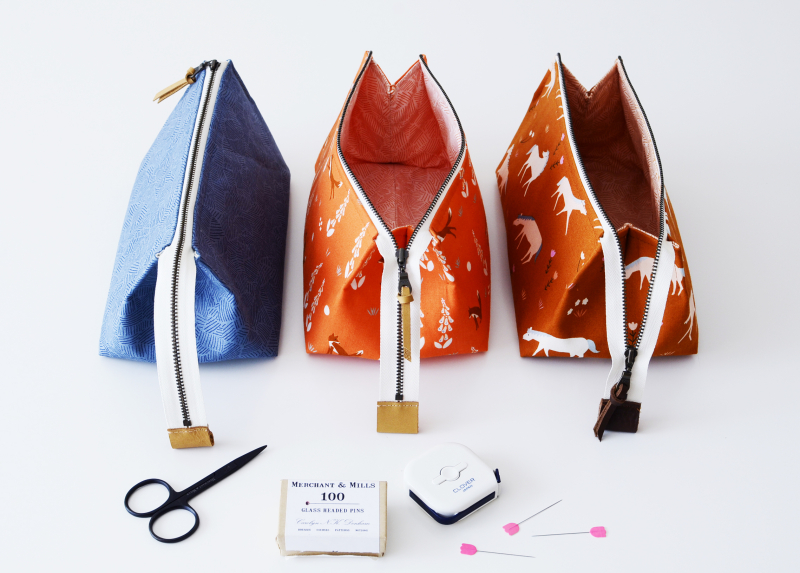 It's a generously size pouch that open wide and best of all has a very minimal list of requirements - Two fat quarters, interfacing, fleece and zipper.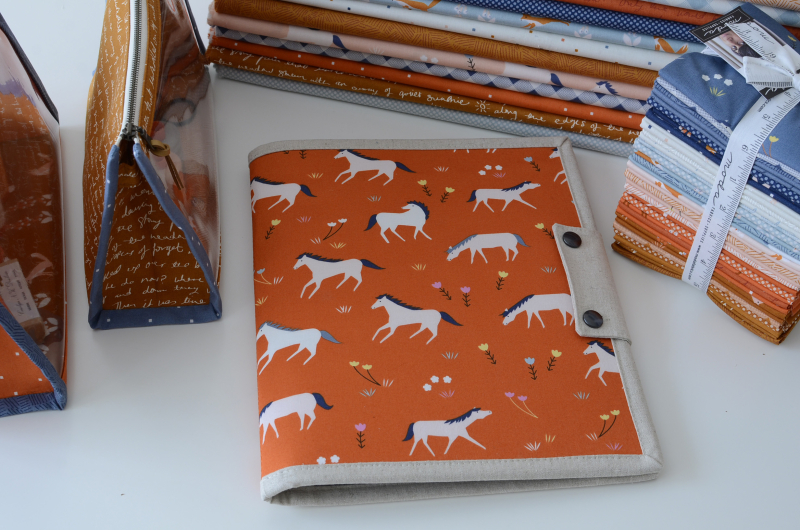 My Flip Pocket Folio has already become one of my most used pouches for storing materials together.  It's best described as several pouches as one and is especially excellent for keeping small items together neatly.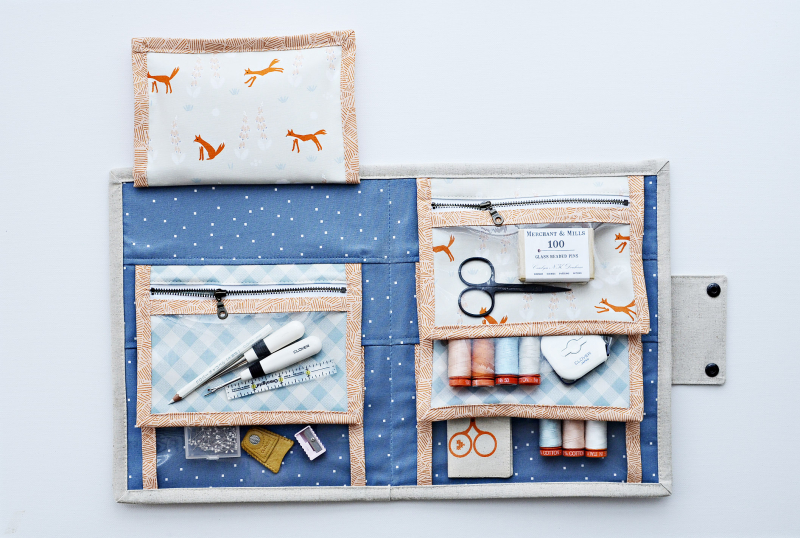 Inside there a six vinyl pockets.  The top pocket layers flip up to reveal the contents of those beneath - making everything easily visible and accessible.
The cover is the perfect way to use a fabric you really want to showcase - I used my horses print in the orange colour way from Meander.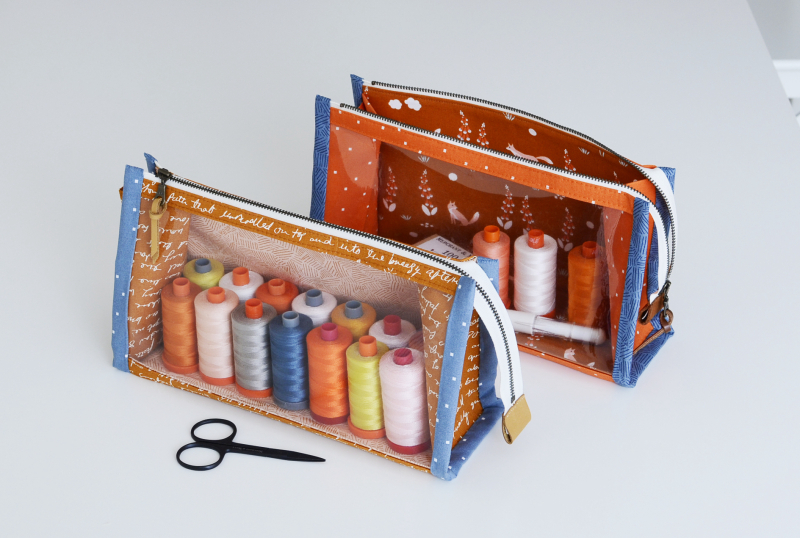 The final project for now is my Boxy Clear Pouch.  This one is a three dimensional clear pouch that works perfectly for organising sewing tools and notions with the added bonus that you can see what's inside.  Again, it also works well for all kinds of other storage scenarios too.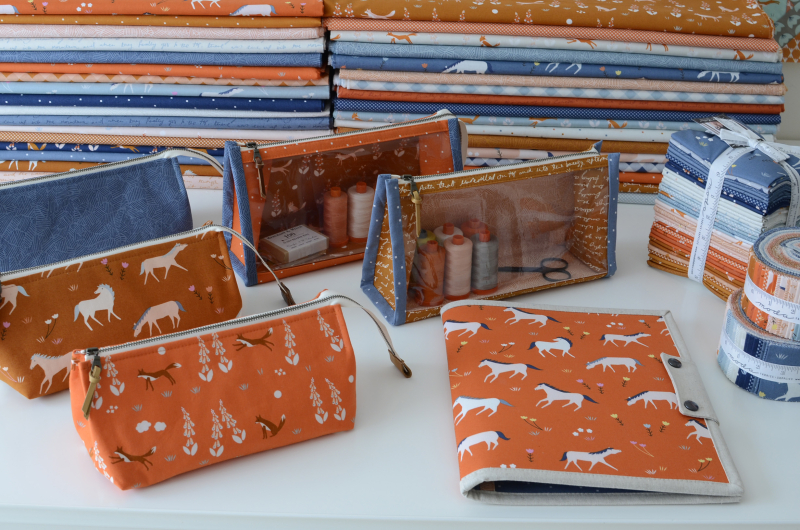 I hope this post starts up your imagination to visualising what you can make from this collection of prints.  If you're stuck for ideas there are plenty more projects to entice you here.