This month finally sees the release of yardage for my new fabric line - Meander.  It's been a 15 month long wait since I handed in the artwork for this group.  I'm more than a little excited to see the line arrive in fabric stores at long last.
As a starting point for this collection - I returned to a few of my very favourite prints from past collections.  You may recognise the foxes, horses and story prints from their previous incarnations.  These are now available in a new range of colours from relaxed denims to brilliantly burnt oranges, the prettiest pinks and palest greys.
Into these I've mixed some highly useable basic and blender prints.  My favourite of these is the Field print - which takes the form of a series of hatched lines forming irregular shapes that interlock into each other.  It started out as a random doodle I found myself making on a regular basis.  One day I scanned a doodle onto my computer, opened it up in Photoshop and immediately became obsessed with making it into a continuous design.  I hadn't really thought much about it as a scribbly little doodle but as a design, on fabric, it's probably one of my most favourites ever.  Look out for it in almost every project I've made so far from this line.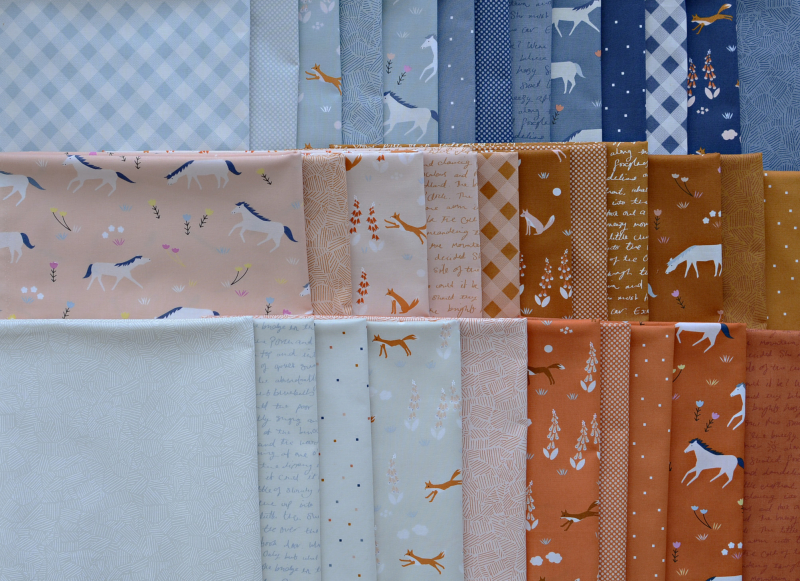 Other blenders include picnic checks and simple dots as well as a smaller variation of my classic square dot print (you may remember that one from my Sherbet Pips and Make Time lines).  All the prints and colours together make the prettiest classic rainbow of loveliness you ever did see.  I love the richness in tone and variation within each colour.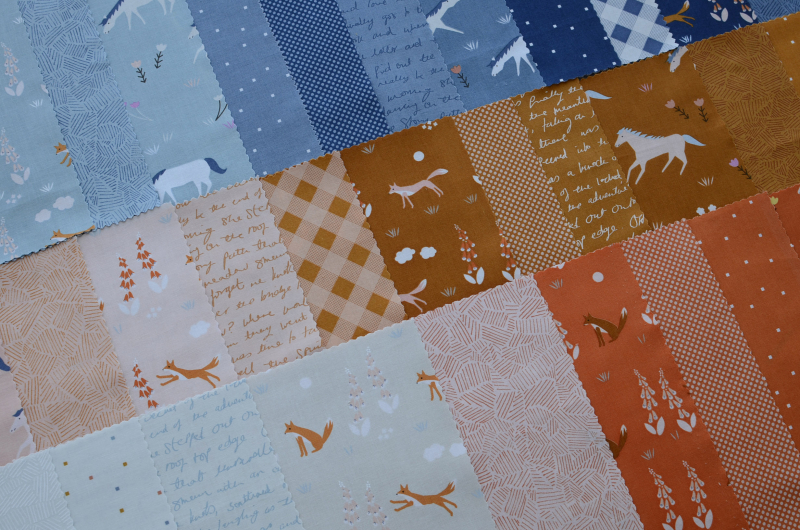 I had a lot of fun taking these photos and planning future projects.  High on my list is making a quilt inspired by the photo above.  All I need now is time.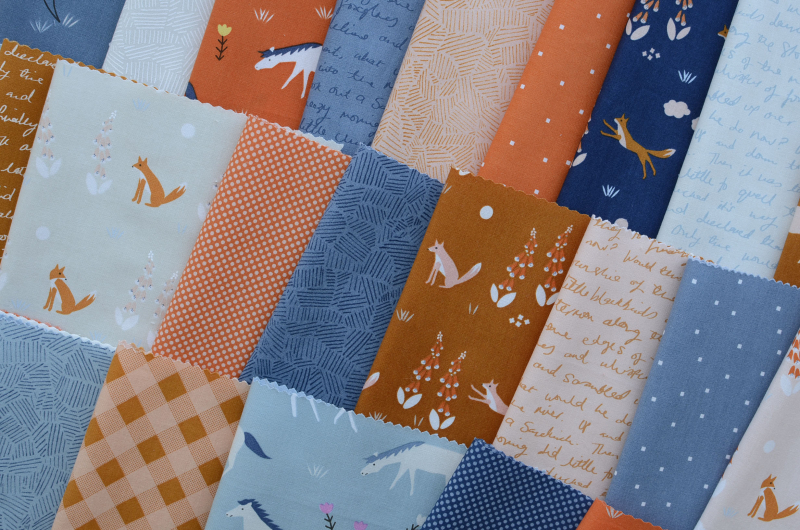 As you might expect, I've been busy sewing up projects to show you in future blog posts.  I look forward to sharing those soon.
I hope you have fun thinking and dreaming up plans from this group.  I can't wait to see what you make!