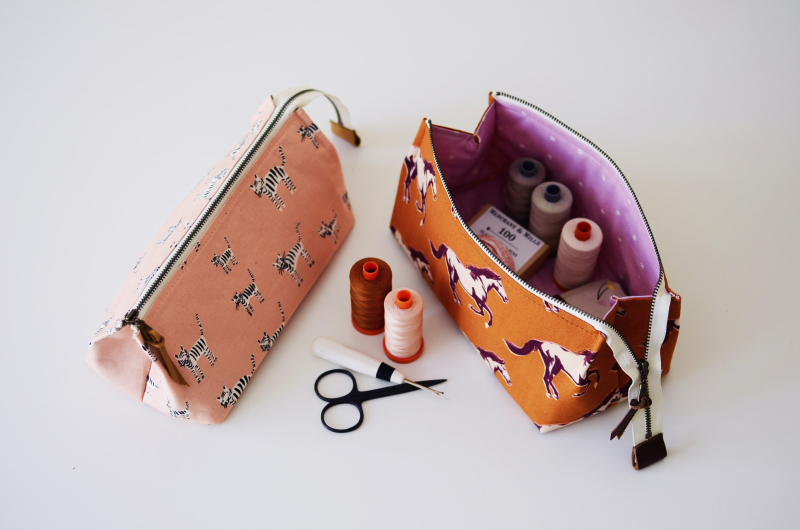 I have a new pattern release to share today, the Pop Open Pouch.  I've been slowly making and developing this pattern idea over the past couple of years.  Like all my patterns, the design is formed out of the function/purpose of the bag since I like my pouches to be as user friendly as possible.  This is another one that opens out wide to give a full view of the contents while zipping up securely when not in use.  A few benefits to this design are that it goes together quickly and easily in a couple of hours.  There are no templates involved and only a few pattern pieces to cut.  As a bonus - there is no binding involved.
I used some of the new Darlings fabric by Ruby Star Society for my samples.  The colours in these prints are the best I've seen on fabric for a long time.  If you think it looks good on screen, trust me it's only better in person.
All in all, its my new favourite pouch basic.  
I hope you try one (or several - they are perfect for swaps or gifts).
You can find the pattern here.