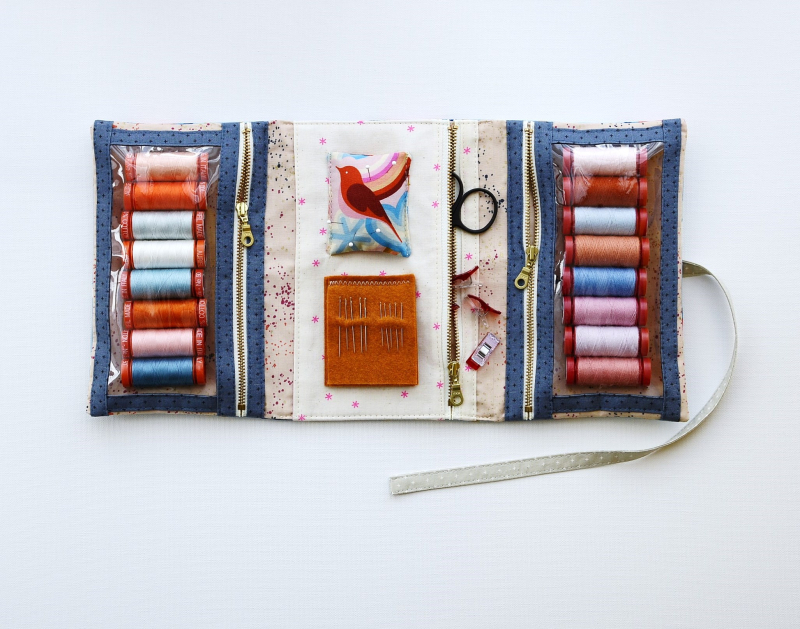 I recently decided to add a few new more basic pouch designs to my repertoire.  I feel like I have lots of options for more advanced pouches but sometimes I just want to sew something fast and useful using materials I have on hand.  The idea is to make things that complement and work well with the patterns I already have.  They will also be perfect for those of you who can make a basic pouch but want to work on building up your skill level.
I made up a couple of samples that I think fit this bill perfectly.  The Make And Go Pouch is a simple design which has three zippered pockets.  Two of these are clear vinyl for maximum visibility of contents.  There are also a handy pincushion and needle pages attached.  I decided to keep all pockets zippered because although slip pockets look useful on this type of pouch, in practice they don't keep contents secure when opening and closing.  Items can fly out easily and when those items are seam rippers and scissors, you don't really want that happening.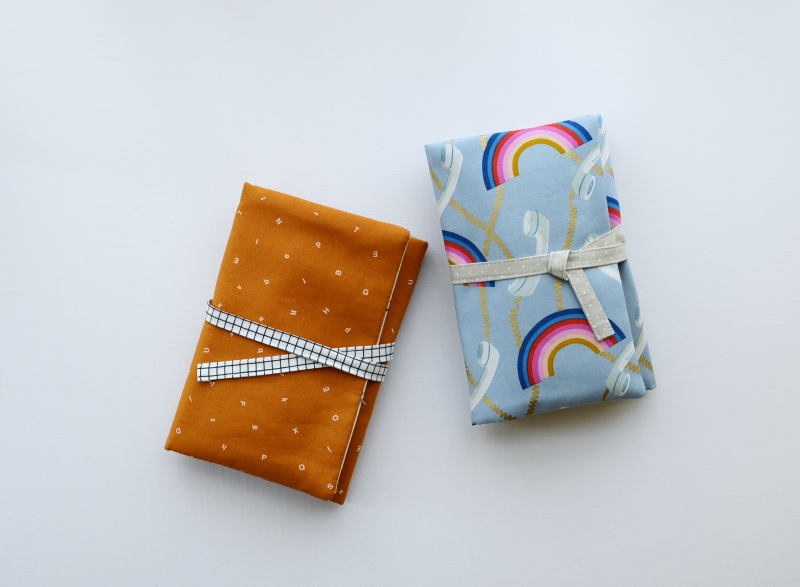 I wanted a relaxed easy going style for this one and decided on a simple wraparound tie feature to close the pouch.  This is nice and easy to make with no additional hardware required but also works perfectly whether your pouch is empty or full.
With summer on the way, I'm hoping that this will be the perfect pouch to take with you whilst out and about.  It will also work very nicely for when you need to make a quick gift.  If you want to use it as a non sewing pouch, just leave out the pincushion and felt and you have a handy travel pouch.  Kids would also love one for pens and small toys too.
I used up some of the new Ruby Star Society fabric lines for these samples.  For the top one (with the bird pincushion) I used a mix of Social and Spark by Melody Miller, Speckled by Rashida Coleman Hale and Add It Up by Alexia Marcelle Abegg.  I used all Anagram and Grid fabrics by Kimberly Kight for the bottom one.
I get asked a lot about where I buy my zippers.  The ones in these pouches are all from Zipit on Etsy which is where I purchase almost all of mine.  The metal ones at the top are the ones with donut shaped pulls.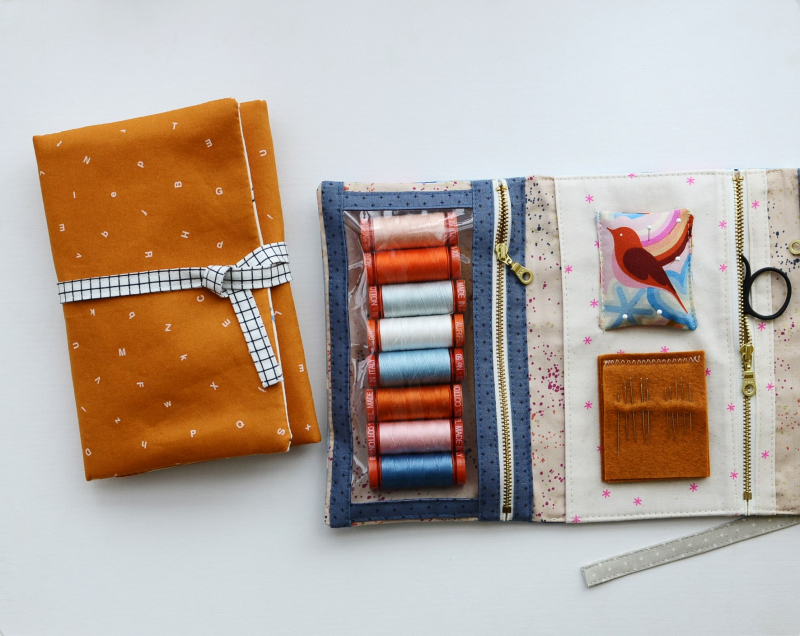 You can find the pattern for the Make And Go Pouch here.  
I hope you make one and use it all summer (and beyond).