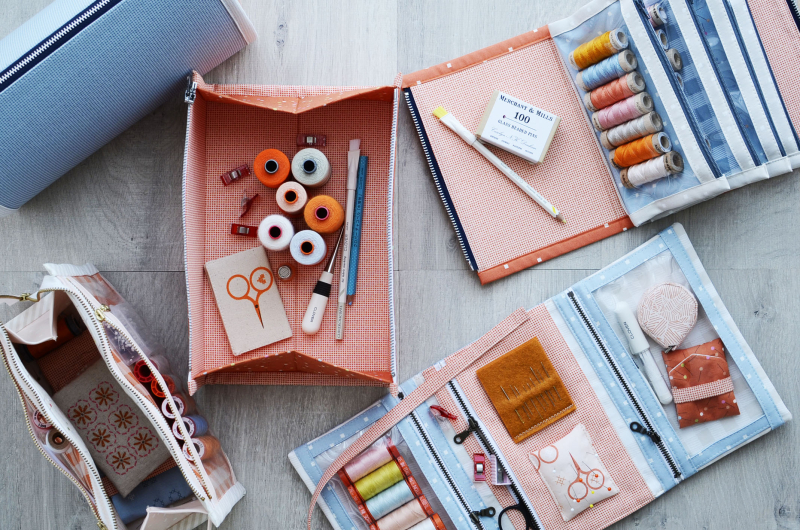 Yardage for my newest fabric line - Make Time - is now shipping and has started to arrive in stores. I wanted to share some of the projects I've made with Make Time fabric so far. Unsurprisingly there have been a good number of pouches made (and there will be more to come). I created the samples here to both showcase the fabrics AND to use for organising my future projects. 
I design all of my patterns to be used either on their own or in combination with each other. My Zip Up Tray Pouch and Make And Go Pouch work well solo or as a duo.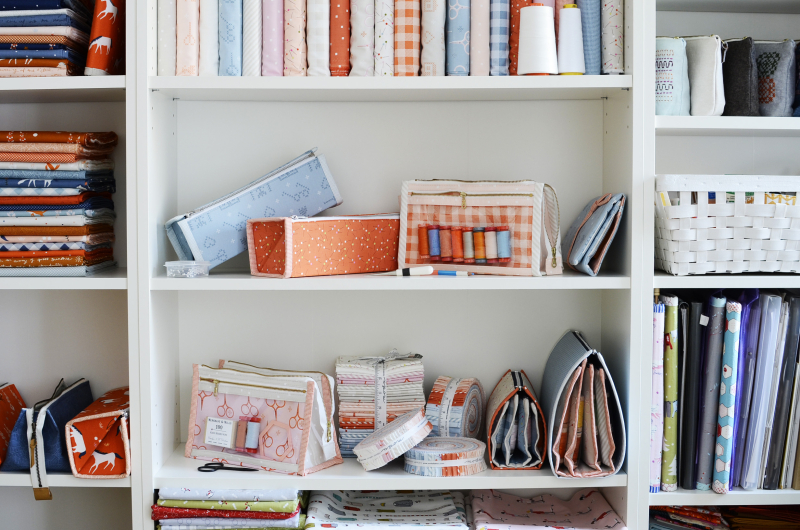 I keep my pouches packed and ready to go for whenever I get some minutes to dive back into something.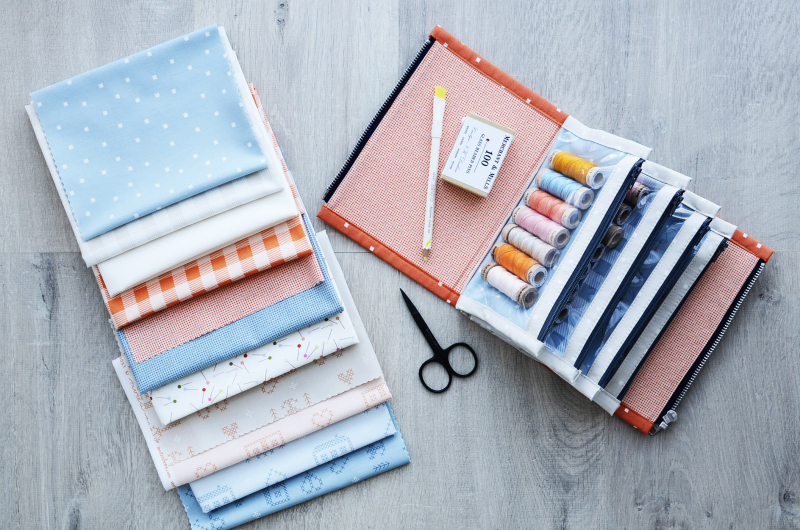 I use my small size of Booklet Pouch for organising threads. The large size works effectively for projects - each page can be used to store different tools, threads and project parts.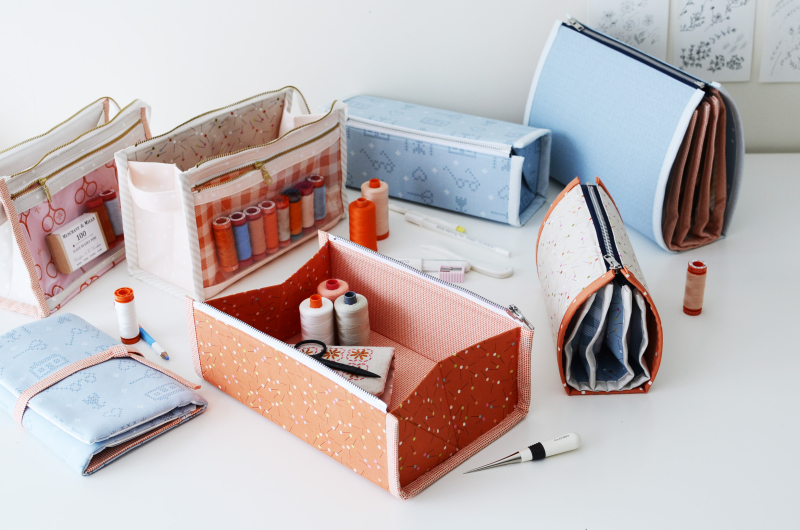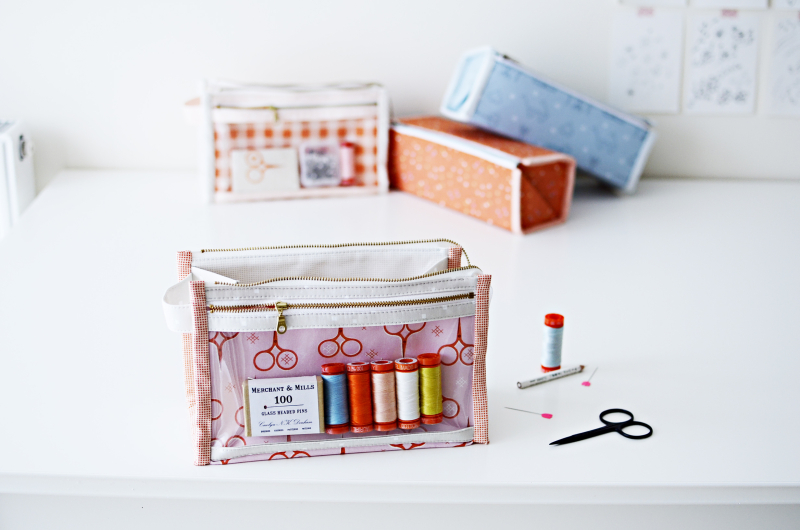 My Inside Outside Pouch is one of my most used. Tools and threads can be kept in the vinyl pockets - there's one at the front and another at the back. The project can be housed in the main pouch. If that hasn't convinced you, it also has a nice sturdy base.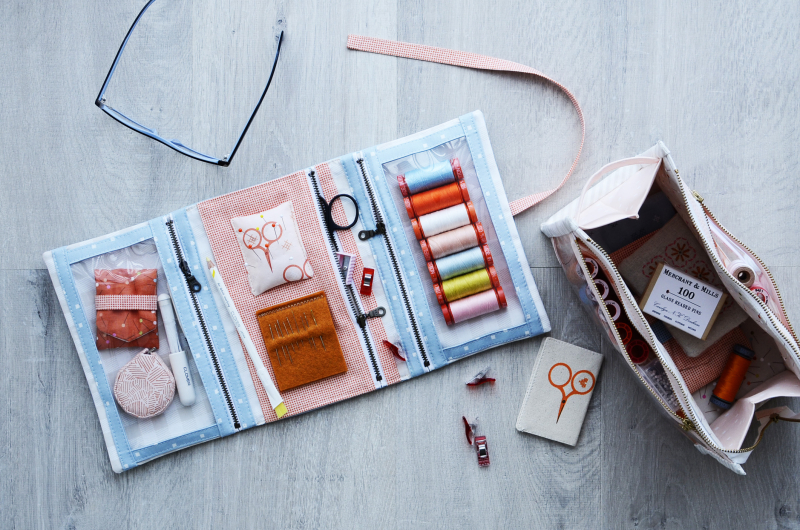 Here is an aerial view of the Inside Outside pouch (right) to get a clearer view of the pocket situation.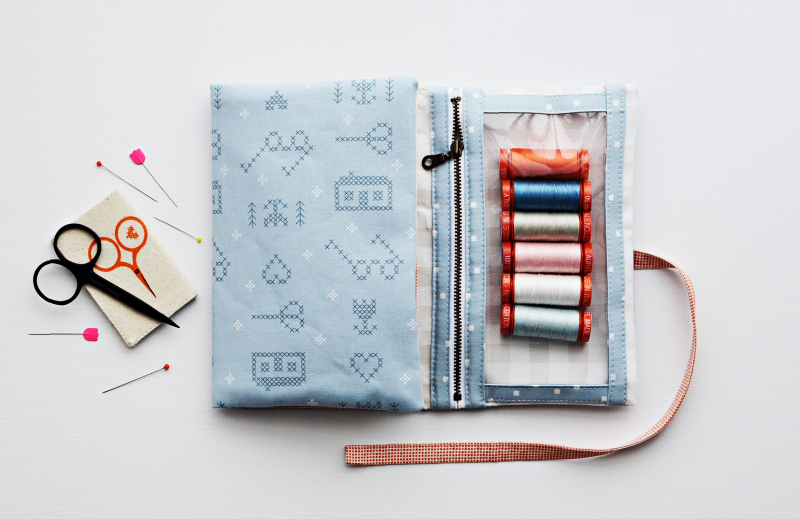 I used my Sampler print in Bluebell for the cover of this Make And Go Pouch sample. This is already one of my favourite and most used prints from this line. I created all of the little cross stitch images in Illustrator by lining up rows of crosses in a block. I then removed crosses one by one until I got the image I was after. The process was laborious but also strangely thrilling - like seeing a photo slowly develop and reveal itself.
The needle book on the left is also available with this line - look for it in your favourite quilt shop. There are two different sizes and various image options from Make Time available on the needlebooks.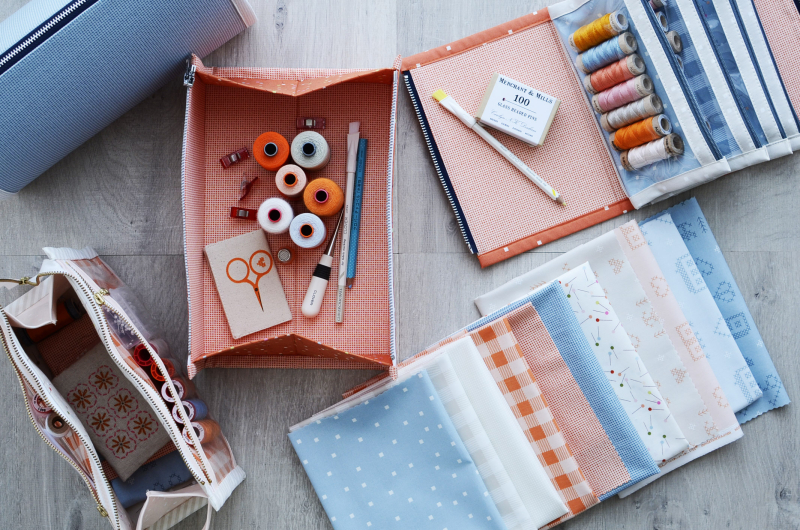 All pouches in this post were made using Make Time fabric. See photo below for a closer look at the prints.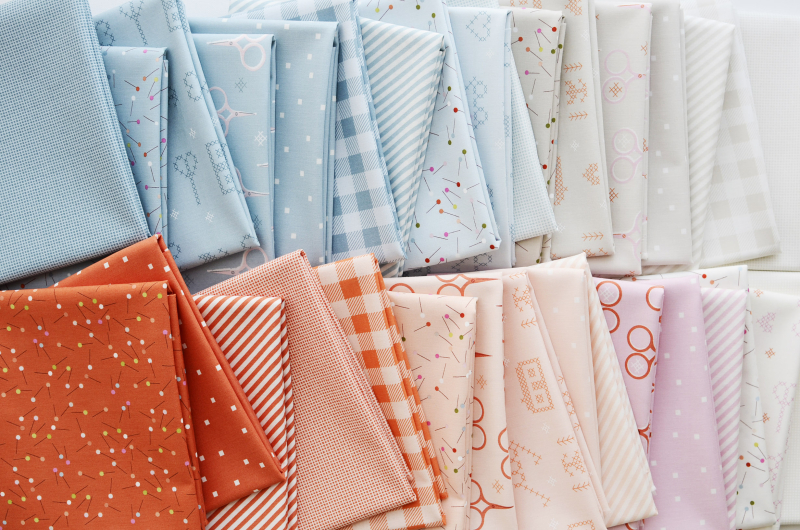 Ask for Make Time at your favourite fabric shop. I hope this post has inspired you to make something with the line.
You can find all pouch patterns here.