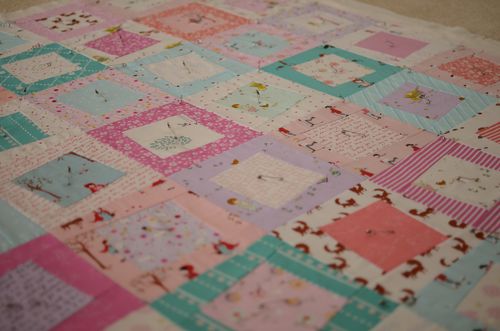 Yesterday I got on with pin basting my Skip quilt.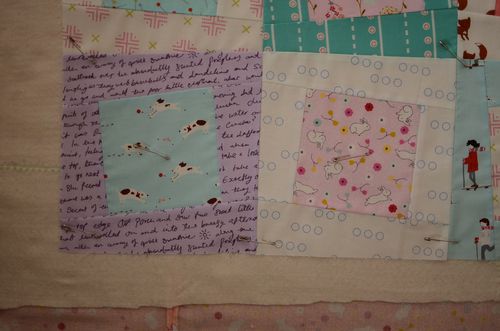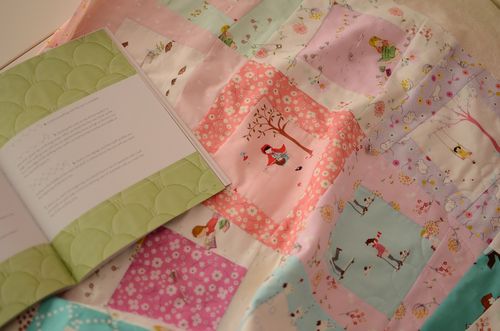 I haven't free motion quilted a quilt for a long time now.  I keep meaning to try some different quilting designs and even bought Angela Walters'  Free Motion Quilting book last year to give me some idea's.  But every time I get to the quilting stage I chicken out of trying something new and go for easy styles that I go to time and time again.  And there's nothing wrong with that except I really really want to try branch out and get quilting more creatively. So that is how I came to quilting this one in Clamshells, using an idea from Angela's book.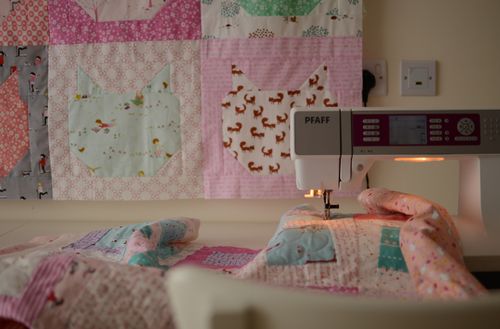 And despite feeling a little anxious I am really REALLY enjoying it.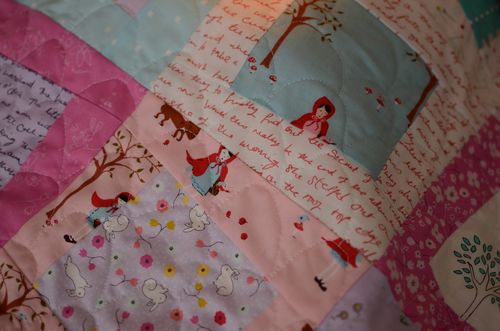 I love how doodle-y they look, they fit perfectly with the playful nature of this quilt.  I am already three quarters done and can't wait to show you the finished quilt!
---