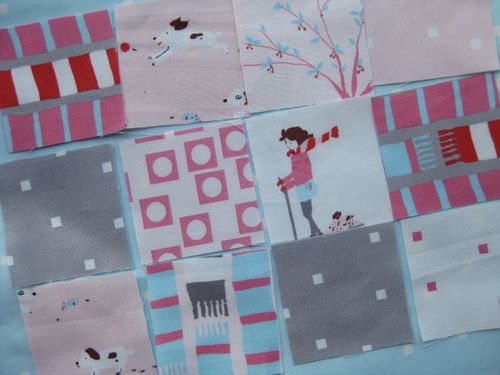 Here it is!!!
A little preview of what you can expect from my new line for Moda - 'Sherbet Pips'
You will notice a few familiar faces and something you've never seen from me before - co-ordinates!!  Let's take a look.....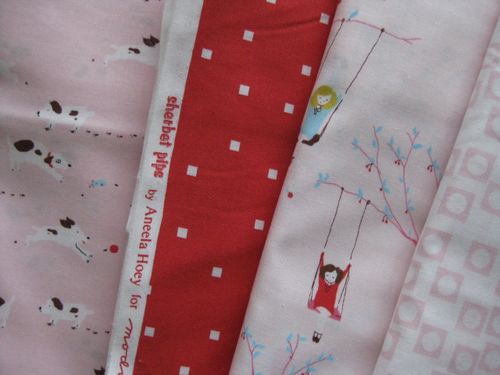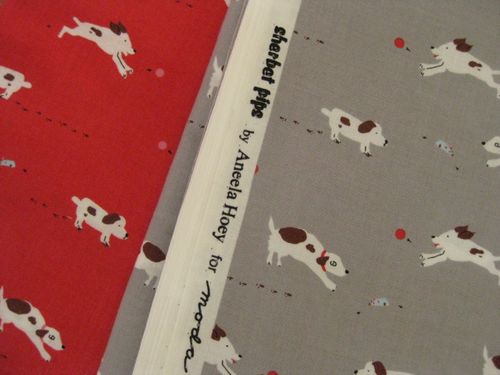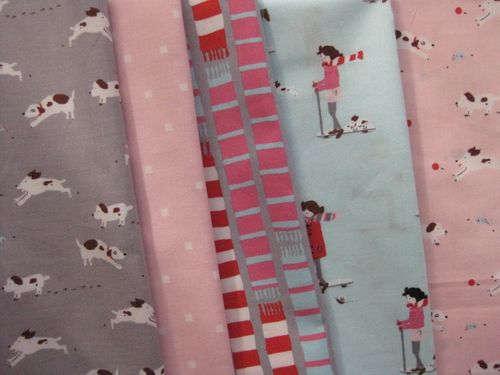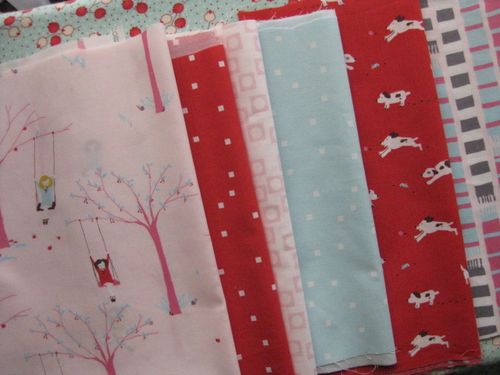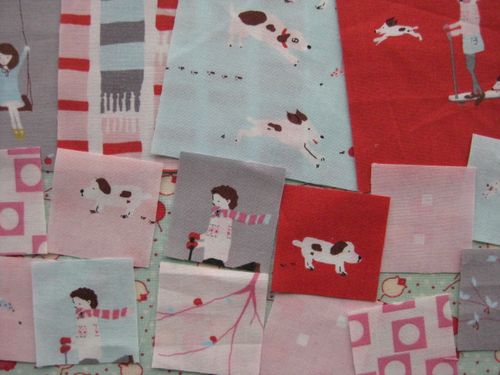 So there we have it.  A bit of a peek and then some.  
All in all, there are nearly 30 prints in this collection.  As my girl on a tree swing and scoot prints were so popular earlier this year, I decided that they had to be the starting point for these fabrics.  However I wanted them to be completely new versions of the designs, so, I spent a week learning how to use adobe illustrator with the aid of a few online video's.  At the end of that week I got the go ahead from Moda to design the group and basically I designed them whilst putting what I'd learned the week before into practise.  Frustrating as it was to get to grips with illustrator, I completely enjoyed the whole design part, I used a lot less of the black outline than I did in the earlier versions and added a boy into the scoot print too.  As the lead prints are so playful in nature, I wanted to continue this theme into the co-ordinates.  So I made square dots instead of the usual round ones, I made them skip and jump around instead of being ordered and all lined up neatly.  I also wanted to do a stripe with a twist and came up with the idea of using the stripy scarf from scoot arranged in stripes across the fabric, I LOVE the way that turned out!  
Moda have done the best job of turning my designs into yummy fabric, every little detail has been done to perfection, the colours are spot on.  I really cannot thank them enough for sharing my vision and completely getting what I was after.
The collection will be premiering at Quilt Market in Houston at the end of the month.  Fabric will be shipping to stores in April next year (bit of a wait, I know). 
In the meantime, I would love to know what you think?  Is it what you expected?  Do you think you will be able to create a little space in your stash for some?  What can you see yourself making with them?????