Today I'm introducing you to my newest sewing pattern - the All In One Box Pouch.  Just as the name implies, it's a box pouch with a little more handy pocket space.  I'm someone who likes to cart my sewing stuff around alot - around the house, in the car and out and about.  I can leave the kitchen sink behind but usable notions and haberdashery are always on my person.  Just as I like it :)
So this pattern is my take on a portable sewing room in a pouch (kind of).  The idea is that you could keep your current work in progress in the roomy main part of the pouch and all your threads, needles and such (hello Aurifil) in the handy front pocket. Once unzipped, this pocket folds down to reveal a vinyl interior so you can see everything you need to have on hand at a glance.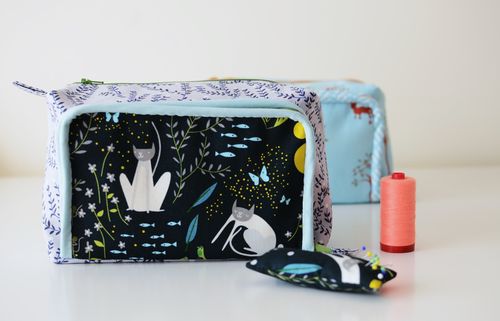 Here is how the pouch looks with the front pocket closed.  Everything is nicely packed away securely.  There's lots of ways you could use your fabrics to make this pouch.  The front pocket provides a good opportunity to use something you really want to showcase (hello hoarded stash).  I used my highly coveted collection of Catnap by Lizzy house for this one.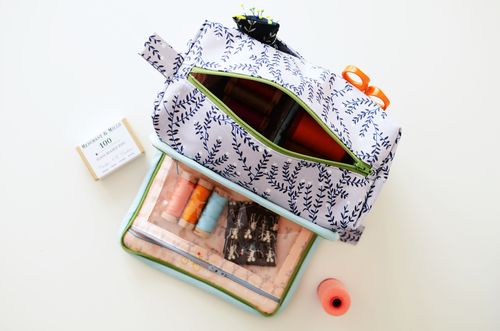 Inside the main pouch there's plenty of room and quite by accident I discovered that the small sized tray from my nesting boxes pattern fits really well in there.  I couldn't have planned it better - you can fit two trays in the base of the pouch or you can fit four in total by stacking another two on top!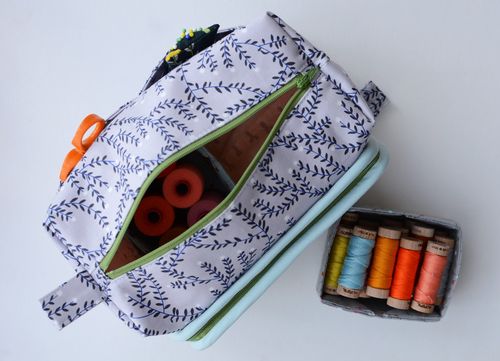 They are easy to get in and out as you need stuff but everything stays neatly organized.  So plenty of options depending on your needs.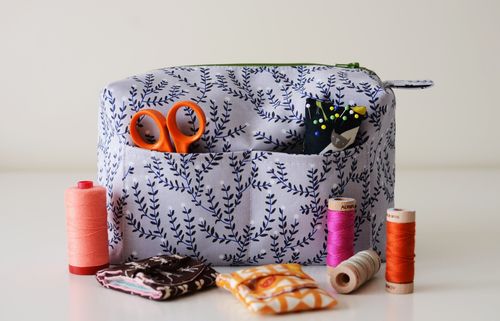 There's also a handy double pocket on the back, the idea is that you could keep your scissors and pincushion here perfectly within reach as you sew.  There's perfectly sized pincushion instructions included in the pattern.  Also pictured here are my foldover mini pouches, these are super handy and make great gifts too!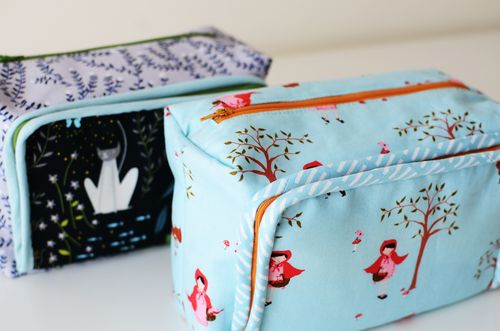 And there we are.  So far I've made two, the second one uses my little red print from my A Walk In The Woods line.  I don't plan to stop there as I've found these to be super useful for travel too.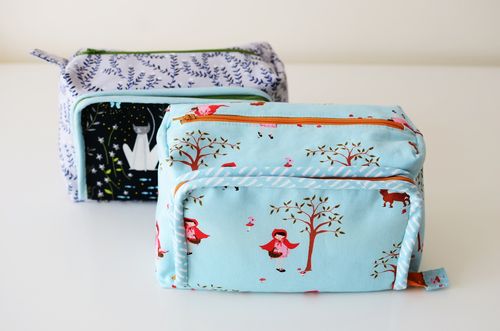 I hope you enjoy the pattern!  You can find it here :)