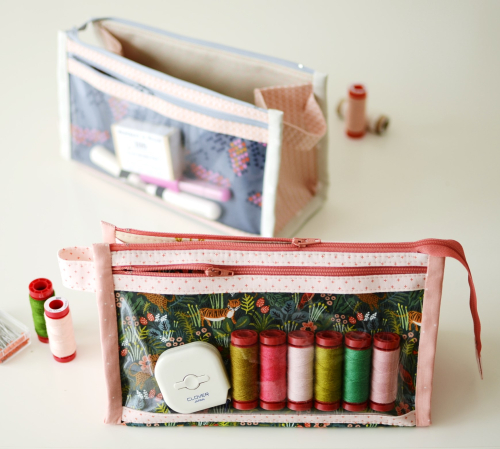 I'm kicking off the New Year with a brand new pattern release.  This one is called the Inside-Outside Pouch and it comes with a very roomy box-shaped interior AND two super useful vinyl exterior pockets.  This means that you can keep plenty inside the main compartment and everything you want to have handy in the outer pockets.  
It's a great way to use up some of those pretty fabrics in your stash.  Prints you want to sew into something that both shows them off and is perfect for organizing all your bits and pieces too.  I've been finding so many uses for the ones I've made so far, they are perfect for sewing, knitting, stationary, kids, travel or anything else you can think of.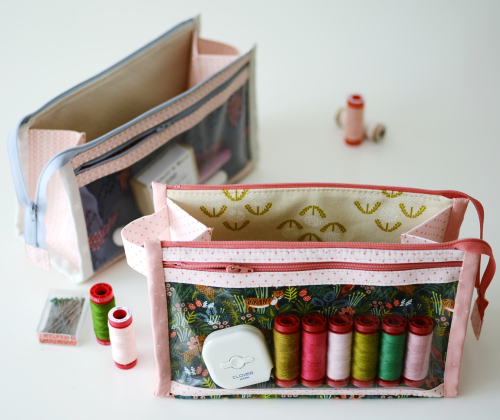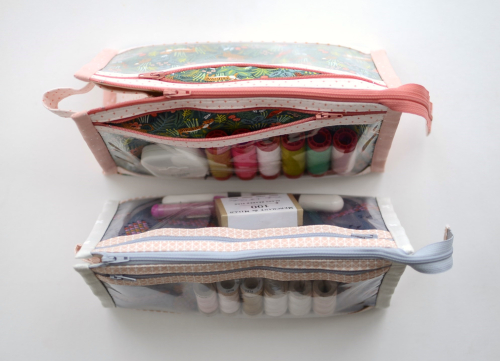 The long zipper allows the pouch to open fully wide so you can see all contents inside.  
In a bid to use up my stash, I've dug out some of my favourite fabrics and enjoyed grouping them into fun combinations.  I used prints from Menagerie by Rifle Paper Co, Mustang by Melody Miller and Zephyr by Rashida Coleman-Hale along with some basic prints.  All fabrics are by Cotton And Steel.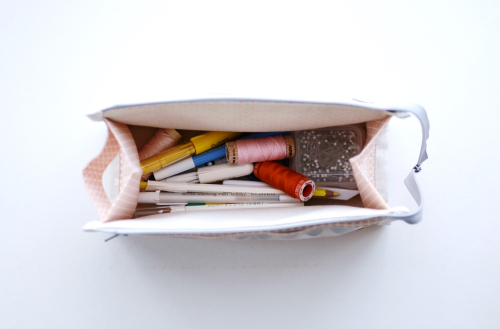 I hope you have fun sewing up the pattern!
If you are a shop interested in stocking a paper version of this pattern, please get in touch.