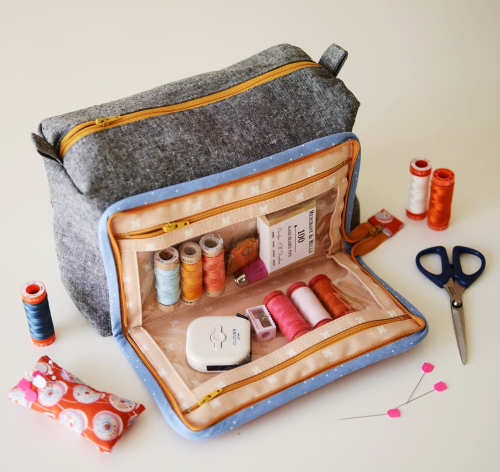 I recently made up a few new samples of my All In One Box Pouch pattern.  This one has always been one of my best selling patterns, since I launched it three years ago. I've been getting a few requests for printed copies of the pattern and thought it would be worth reviving and updating the instructions a little.  What started out as a minor edit soon turned into a major overhaul of the instructions and complete redo's of all the illustrations.  The reasons behind this are more to do with the skills I have developed in writing patterns and drawing up illustrations over the past few years than anything else.  I ended up putting as much into rewriting this pattern as I would for writing a new one!
It was all worth it though because this pouch is such a useful one to have around.  The front pocket unzips to reveal two vinyl zippered pockets - great for keeping smaller items, where you can see them.  The main body is a box shaped pouch with lots of room for holding larger items.  You can also keep the small size box from either my Nesting Boxes pattern or from my Fabric Boxes pattern (available in my book Stitched Sewing Organizers) inside the main pouch to organize the contents.
What I do want to stress however is that if you have a copy of the original pattern, this will continue to work perfectly well as it always has :)  This facelift is more to do with formatting the pattern so that it will also work better when transformed into a printed booklet.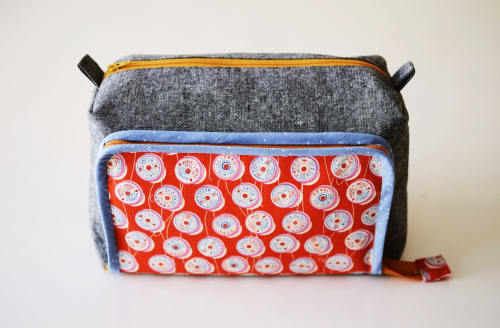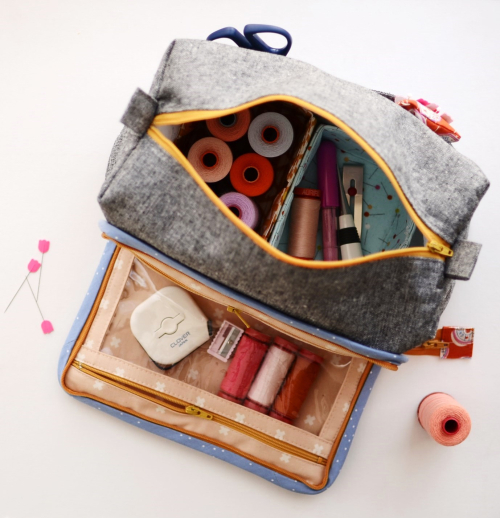 I hope you enjoy making the pattern :)