These past few weeks I've found myself wanting to sew more soothing projects that are quick, easy and mindless to put together.  As I learn more about my making style, I find I'm not good at working on things that are only nice to look at.  Crucial to any project I put together is that it has to be useful and should work well for its intended purpose.
These In A Flap Pouches have worked perfectly to fit this need.  I'm quite happy sitting at my machine producing them at semi-industrial pace.  The most taxing thing about them is which fabric combination to use.  All the ones I've made so far have 100% been put together from my scrap bins which does help to narrow the choices a little.
The Project is super fast to sew and can be made in 4 sizes.  There are no templates involved and if you use the leather strap option it speeds things up even more.  I've been using mine for holding sewing/knitting supplies and also to keep my headphones in.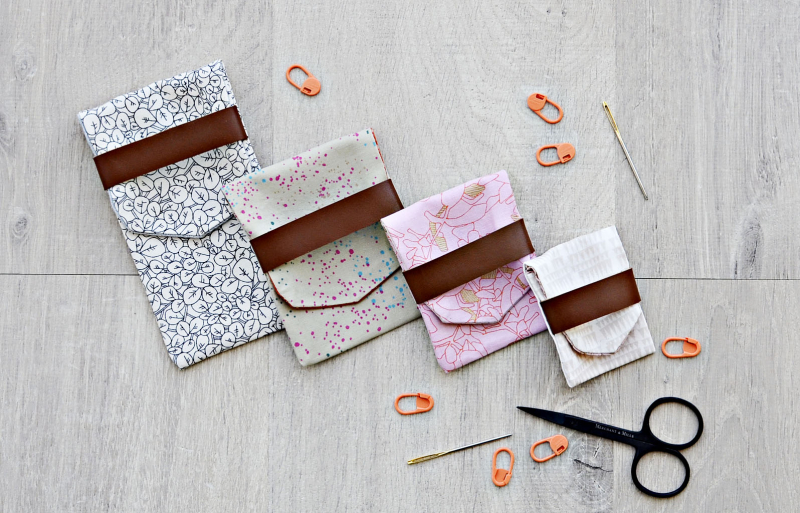 I hope you enjoy sewing up some of these.  
You can find the pattern here.